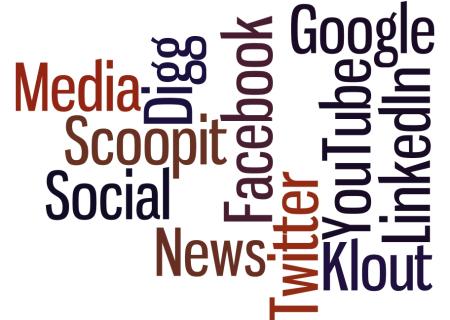 In social media, there is never a dull moment! Check out the list of headlines for February 25 – March 1, 2013.
Facebook
Facebook Testing New Mobile Like Icon, App Install Ads (AllFacebook)
Facebook Releases New IOS SDK (AllFacebook)
SocialCode Drills Down To Facebook Page Post Level With Message Optics (AllFacebook)
Facebook Overhauls Like Box, Claims Plugin Is Now Two To Four Times Faster (AllFacebook)
Facebook Testing Another Potential Timeline Redesign In New Zealand (AllFacebook)
Facebook Officially Announces Acquisition Of Atlas Solutions From Microsoft (AllFacebook)
foursquare
Start saving money with new seamless Foursquare Specials for your credit card (foursquare Blog)
Compare recommendations faster with our new Explore update on iPhone (foursquare Blog)
Google
Introducing Google+ Sign-In: simple and secure, minus the social spam (The Google+ Developers Blog)
YouTube Readies Android App for Paid Channel Subscriptions (SocialTimes)
Bettar spell chek in Chrome (Google Chrome Blog)
Introducing arrow key navigation in Gmail (Google+ update)
Mark Cuban-backed start-up launches "HootSuite for YouTube" (GigaOM)
Making the cloud more accessible with Chrome and Android (Official Google Blog)
Accessibility Improvements for Hangouts, Bringing Sign Language Interpretation App and Keyboard Shortcuts (Google Plus Daily)
Instagram
Instagram announces 100M active users (Inside Facebook)
LinkedIn
LinkedIn's next target: Yammer, Salesforce Chatter? (CNET)
Microsoft
Microsoft Releases Next-Generation Office 365 for Business (Microsoft News Center)
IE10 for Windows 7 Enhanced with MSN and Bing (Bing Search Blog)
Photosynth for Windows Phone 8 is Here! (Bing Search Blog)
Twitter
Twitter for Firefox OS (Twitter Blog)
An update to Twitter for Windows Phone (Twitter Blog)
WordPress
New Theme: Responsive (WordPress.com Blog)
Yahoo
Focusing on our future — some changes to our product line-up (Yahoo! Yodel Anecdotal)
Studies
The State Of Mobile Content Marketing [INFOGRAPHIC] (AllTwitter)
Inc. 500: LinkedIn Replaces Facebook as Top Social Tool (MarketingProfs)
Which CEO Has The Most Social Media Influence? [Infographic] (SocialTimes)
How Tweets influence mobile and tech shoppers in the UK (Twitter Advertising Blog)
Blog readership demographics – investigating the world's top blogs (Royal Pingdom)
Miscellaneous
Social video startup Viddy lays off a third of its staff (VentureBeat)
Twitter-Challenger App.net Inches Toward the Mainstream With Free Beta (SocialTimes)
Internet Explorer 10 Finally Available For Windows 7 Users (CMS Wire)
Introducing Headings and Separators (The Quora Blog)
Scoop.it Content Curation, Unchained (Scoop.it Blog)
Add Amazing Looks to Your Videos  (Vimeo Staff Blog)
Did I forget something? Share your links in the comment section below.
social media headlines

This article
by
Cendrine Marrouat
is licensed under a Creative Commons Attribution-NonCommercial-NoDerivs 3.0 Unported License.