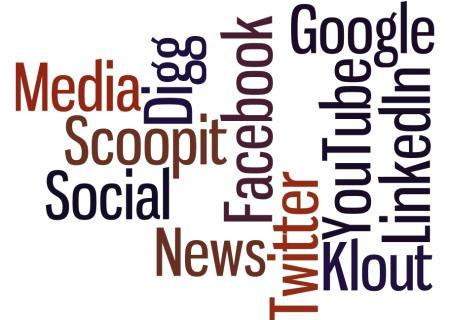 In social media, there is never a dull moment! Check out the list of headlines for February 18-22, 2013.
Facebook
Facebook to open up 100 jobs in Dublin to expand its European hub (The Next Web)
Malicious Chrome extension promising business version of Flash can take over users' Facebook accounts (Inside Facebook)
Facebook Testing New Layout For Events With Cover Images, Similar To Groups? (AllFacebook)
It's Possible To Post To Facebook From The Afterlife (AllFacebook)
foursquare
Help your friends find great places – send them a link to Explore! (foursquare Blog)
Google
Google Plus Communities get another update (Examiner.com)
An update on our war against account hijackers (Official Google Blog)
Chrome app launcher developer preview (Chromium Blog)
Bringing voice recognition to the web (Google Chrome Blog)
A friendly reminder and monetization advice (The Official YouTube Partners & Creators Blog)
Microsoft
With Over 12.9 million Votes, Bing Pulse Delivers the Largest Interactive State of the Union Experience in History (Bing Search Blog)
Microsoft and Nikon Sign Android Patent Agreement (Microsoft News Center)
Twitter
Introducing DMARC for Twitter.com emails (Twitter Blog)
Tweetdeck's New Column Filters Help You Sort Twitter Noise (AllTwitter)
Man faces 18 months in jail over Twitter parody (The Daily Dot)
WordPress
WordPress launches Classrooms page (Examiner.com)
Yahoo
Yahoo introduces redesigned home page (Examiner.com)
Studies
How Are Top Brands Using Instagram? (AllFacebook)
Facebook Offers Effective In Boosting Brands' Reach, Virality (AllFacebook)
Social Interactions Affect Brand Perception (Media Post News)
How People Use Social Media Around The World (And What This Means For Marketers) [INFOGRAPHIC] (AllTwitter)
Why Companies Must Monitor Twitter Beyond The @Mention (AllTwitter)
comScore Releases January 2013 U.S. Online Video Rankings (comScore)
Understanding The Growth Of Information [INFOGRAPHIC] (AllTwitter)
Miscellaneous
Social media news: Facebook, Google, Microsoft, Twitter (Examiner.com)
Social media disaster for Burger King: Twitter feed says chain sold to McDonald's (GigaOM)
Pheed is feeding teens' thirst for social media (USA Today)
'Tweetable' Added To Oxford Dictionary [INFOGRAPHIC] (AllTwitter)
Did I forget something? Share your links in the comment section below.
social media headlines

This article
by
Cendrine Marrouat
is licensed under a Creative Commons Attribution-NonCommercial-NoDerivs 3.0 Unported License.