&appId;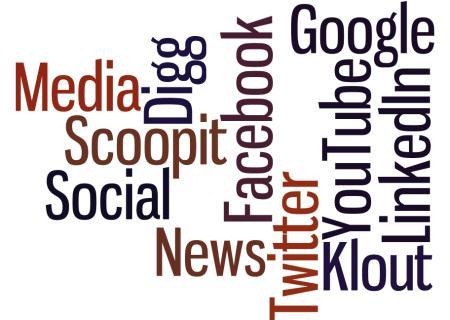 In social media, there is never a dull moment! Check out the list of headlines for February 11-15, 2013.
Facebook
Like button not an original Facebook idea: Lawsuit (Examiner.com)
Facebook Testing Buy Tickets Buttons For Events? (AllFacebook)
Facebook Eying Movies, Books, TV as Next Dominant Social Content (AdWeek)
Facebook Temporarily Suspends Preferred Marketing Developer Applications, Refocuses On Paid Media (AllFacebook)
Facebook Gifts Renovates Dashboard (AllFacebook)
Protecting People On Facebook (Facebook Newsroom)
The Inside Scoop On Facebook's Hiring Practices (AllFacebook)
Judge dismisses 4 IPO-related lawsuits against Facebook (Inside Facebook)
Steps to Successful Performance Marketing on Facebook (Facebook Studio)
foursquare
Find a cool place on Foursquare? Share it with your friends, even if they don't have the app (foursquare Blog)
Today's Android update: three big changes to help you discover the best stuff nearby (foursquare Blog)
Google
Google+ renames 'Circles' tab to 'Find People' to add layer of relevancy (Examiner.com)
New Google Now: More of the information you need, at just the right time (Official Android Blog)
Default Text graduates from Gmail Labs (Google+ update)
Gmail: Pop out reply into a new window (Google+ update)
YouTube Launches Local Sites in Select Nordic Countries (eMarketer)
Instagram
Instagram Seeks Dismissal Of Class-Action Suit (AllFacebook)
LinkedIn 
LinkedIn's SlideShare updating marketers with data from content shared via email (ZDNet)
LinkedIn CEO Jeff Weiner Pulls An Oprah, Gives Every Employee An iPad Mini (TechCrunch)
Microsoft
With Over 12.9 million Votes, Bing Pulse Delivers the Largest Interactive State of the Union Experience in History (Bing Search Blog)
Twitter
Posterous will turn off on April 30 (Posterous Blog)
Promoted Trends Now Cost $200k. Is The Return On Investment Worth It? (AllTwitter)
Twitter Bought As Many Companies As Cisco In 2012 (AllTwitter)
Twitter and Amex to let you pay with a hashtag (CNN)
#ShoutingBack About Sexism On Twitter (AllTwitter)
Yahoo
Yahoo CEO Marissa Mayer Eyes Stronger Facebook Ties (AllFacebook)
Studies
Google+ Gaining Ground With Brand Marketers (MediaPost News)
comScore Releases January 2013 U.S. Search Engine Rankings (comScore)
Taking another look: the biggest websites in the world (Pingdom)
Miscellaneous
Social media news: Facebook, Google, LinkedIn, Twitter, WordPress (Examiner.com)
Opera formally adopts WebKit as its Web browsers reach 300 million users (The Next Web)
Documenting the daily experiences of sexism: The Everyday Sexism Project (Social Media 4 Good)
Artisanal Social Media Marketing (AdWeek)
The New York Times launches ad platform to leverage archives with National Geographic Channel as launch partner (Lost Remote)
Salesforce's Do.com teams up with Dropbox, Google Drive, & others to help your team 'do more' (VentureBeat)
Vimeo Takes on Twitter with GIF-like Video Maker, Echograph (Social Times)
Russian blogging platform censored in "pedophile" controversy (The Daily Dot)
Did I forget something? Share your links in the comment section below.
Thank you for sharing!