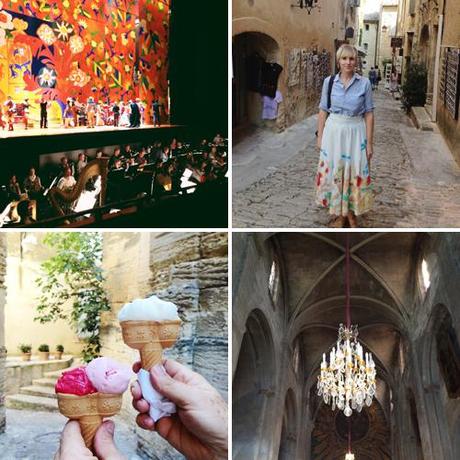 This week, Mom and I returned from a delightful trip to Provence where we hopped from village to village searching for our dream home. We found plenty to keep us happy. I'll be writing more about that soon including our fave villages and places to stop. We were especially delighted with the ice cream (Mom loved the citron and I loved their chocolate orange). Wednesday we spent the day at a practice and dress rehearsal of the brand-new ballet, The Golden Cock, by the Royal Danish Ballet with their incredibly bold and bright sets and costumes, which, you know I loved.
This week in blog news:
Receiving a telegram made my day and now you can send yours too with a little discount!
This
Girl
My cousin Bryson's show in San Fran opens tonight, go see it!
The Adorned Bride on
Brooklyn Bride
all photos taken on my iPhone via Instragram @houselarsbuilt