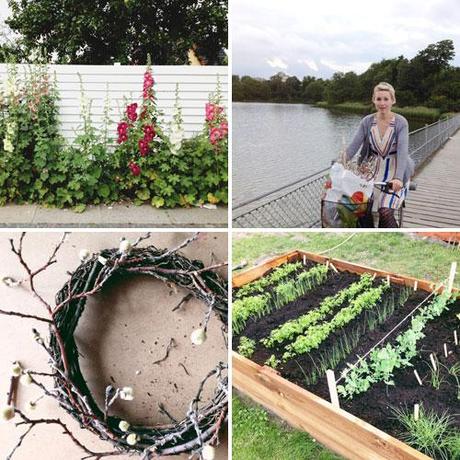 Last night's Craftenhagen was a success! We had quite the group at the studio making the space seem so small. I'll talk more about that next week.
Top left:
Are you taking a look at these hollyhocks here? Magical! My friend Alissa described them on Instagram as "So strong and self-assured. So inspiring" and I have to agree.
Top right:
Paul and I went on a run/ride on Bastille Day. Of course, I wore my Lauren Moffat Bastille Day dress aka my 4th of July dress.
Bottom left:
Wreath making with some sticks I picked up from Iceland
Bottom right:
Our landlord's garden. They gave us a little patch too and I can't wait to see how they do.
This week:
Iceland waterfalls
Beautiful paper flowers
by Lyndie Dourthe
My sister is looking for a job in the arts. Anyone? Part 1 and Part 2
This Girl and looking for tips on Southern France
Photos taken from my Instagram. Follow me at @houselarsbuilt and on Twitter.