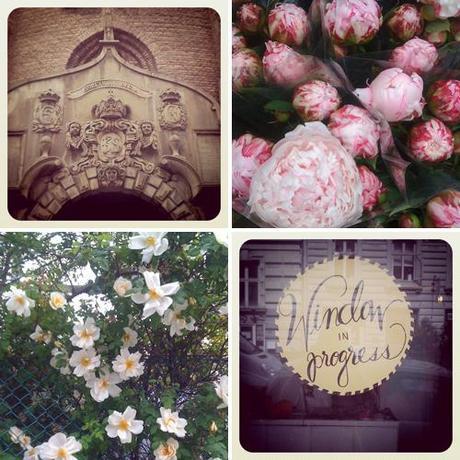 This week was...grey. Surprise! Summer in Denmark is a hit or miss, but a good friend of mine is here visiting so I'm high on life. We had an in-studio day this week where we made some decisions about what we're going to do to our place and then took everything down to start fresh, hence "window in progress". I'm SO stoked!
This week:
Began a new DIY series on
design*sponge
starting with this copper tubing geometric table
the Embellished Bride on
Brooklyn Bride
Here's an update on the renovation of our house
more Iceland pics here and here
This Girl loves a blue accent
Hope there's sun where you are because there sure ain't here!