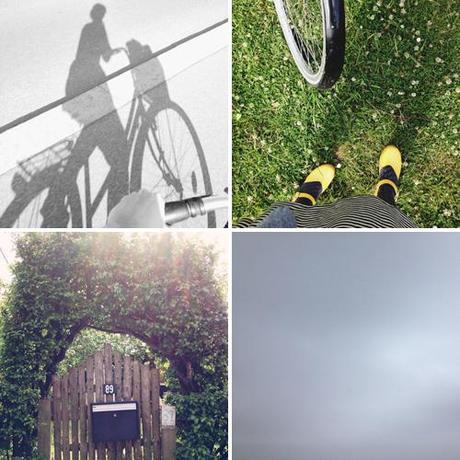 This week we got ONE DAY OF SUNSHINE! Halle- (and this is the closest thing to cussing you'll ever hear from me) -freakin-lujah! It was glorious. It makes bike riding so enjoyable. It makes LIFE so enjoyable. Not to mention everyone is so nice to you. Most of the days look like the bottom right photo (and no I'm not depressed. Just honest. And I'm from SoCal so I've got a high standard). I've been a busy bee working on a special event that I've leaked on Facebook, but I'll officially announce on Monday. Ye haw! Hint: It involves some of my favorite bloggers and Copenhagen.
This week:
Make a picnic basket liner and pouch. Then dye it a sunset! DIY for
design*sponge
We toured the Golden Circle in Iceland
Make a paintbrush roll-up holder out of a placemat. DIY for Martha Stewart
This Girl lives in a moody, yellow world
also, I made a save-the-date printable for the
Etsy wedding blog
(but more about that next week)
all photos taken from Instagram with the Visual Supply app.