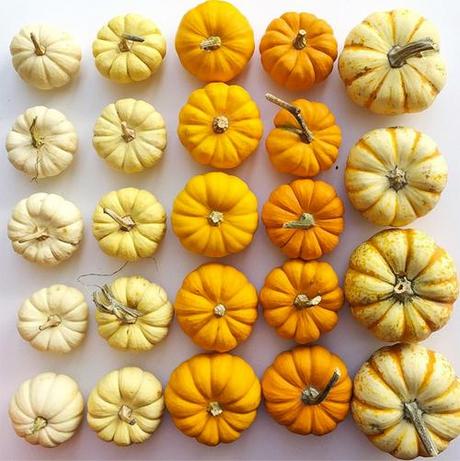 I introduced a fun new Instagram project this week, #CraftTheRainbow, and it's slowly consuming all my thoughts. I now think in rainbows. It's not a bad problem I suppose but I do have other deadlines to be working on so perhaps I should take a chill pill and do some work while I'm at it.
In other news, I got a new phone. Hooray! But, I spent one whole work day trying to get it to work, lost some data and had to redo a lot of work. SO fun!
This week on Lars:
A RAD giveaway from The Novogratz
Girl with a Pearl Earring costume
A printable menu card for Halloween
Free Halloween decor
A delicious autumn menu perfect for a Halloween party or Thanksgiving
More details about #CraftTheRainbow
Some gorgeous styling
This girl loves some dusty purple
Lars elsewhere:
How to design an A-frame space
Desert living style
Subtle Halloween ideas
Must reads/sees:
We just started watching this series last night. Oh man! It's so good! 
Speaking of dusty purple, how gorgeous is this?
So this is why my room is messy?
This is so tragic. If you lived through the 90s you know what I mean.
How fast do you go? 
I love just a touch of neon
Just discovered this gorgeous blog
Pumpkin soy candles
Halloween costumes with balloons!
Love these pillows
photo from my Instagram for #CraftTheRainbow. Play along by posting your own photo, tagging it with CraftTheRainbow. At the end I'll choose a winner to receive a fun goody bag full of colorful supplies!