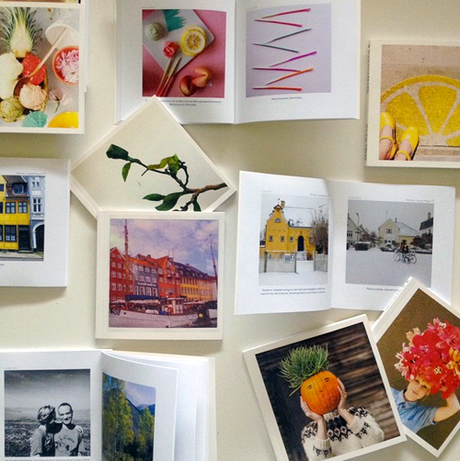 Ever reach that point where you just need to sit and do nothing? That's me this week. Only I'm still waiting to sit down. I have some fun projects in the works that I can't wait to show you one day. One day...meaning, it's coming but I can't show you yet. I know. I'm a tease.
This photo above is from my instagram (@houselarsbuilt). Chat Books hooked me up with my Instagram photos in printed form. At first I thought it would be silly to see all my pictures in print (what's the point of having them digital, right?) but many of them are from our time in Copenhagen so I'm loving the memories they trigger in tangible form. Chat Books is giving everyone the chance to print their pictures for free when you enter BRITNY at checkout. You have to order at least 3 books and then you'll get your first one free. It's pretty fun especially if you use Instagram as your scrapbook. Just download the app to get started and they make it really easy to pick your photos.
This week on Lars:
Did you see our cute stop motion video??? We found the perfect shade of pink!
Pineapple favor bags
Watermelon collar
DIY Flooring
This Girl loves lemons
Lars elsewhere:
Hop onto the Indigo train
Modern wedding accessories
Rachel Khoo was kind enough to interview me for her blog. I love her!
Must reads
Fake Fashion Week. Te he.
Ghostwriter applies to work for a blogger
Buckminster Fuller's 42 hour lecture. This man was prolific!
I hope to be them
I love seeing good home renovations 
Te he. But I still love it.