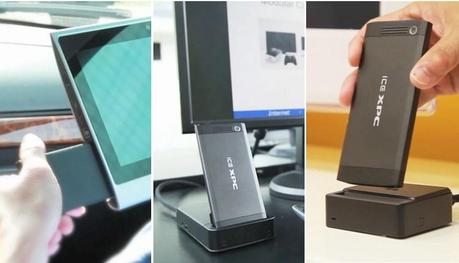 Sure, Intel did blew us away with their new SD-card sized phenomenal computer. But, you may have not realized that this super-tiny computer is not capable of running programs and games that you use on your ordinary computers every day. Creating that kind of an amazingly small device capable of running Photoshop or Call of Duty is not available yet. But, it's not impossible either. And this amazing ICE xPC may be the closest thing we have right now as a true computer we can carry in our pockets.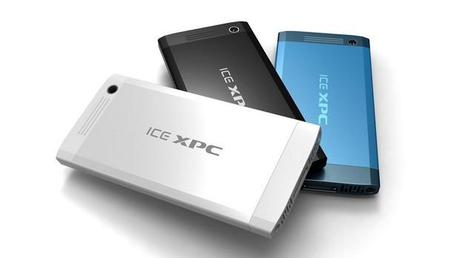 ICE xPC looks as small as a smartphone. And yes I know, in a way smartphones are computers too. But, this neat gadget goes beyond any mobile device and even lets you use it as the core of a pad, notebook, desktop, or gaming device. It gets powered by a x86 CPU/chipset, 4GB of  RAM, 64 – 128GB SSD storage,  802.11 b/g/n Wi-Fi module, Bluetooth and much more.
Read Also: Binatone Wants You to Use Brick Phones, Again

"Portability and flexibility are the future of green computing. The flexible ICE xPC ecosystem is the first dynamic computing platform on the market. You can combine the xPC with ICE peripheral devices to create the computing device that you want."
Creators of ICE xPC, ICE Computer is currently looking to crowdfund this device into production. Head over to ICE xPC's Indiegogo page for more info and to support this brilliant gadget. If you need to see more, check out the video after the jump.

 
(All images, trademarks shown on this post are the property of their respective owners)