Now this President Trump has created his own "Friday Night Massacre." Have you seen this?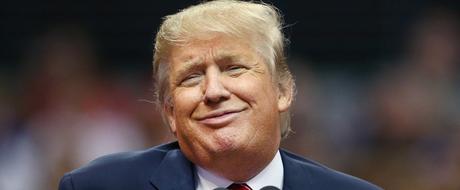 Trump Ousts State Department Watchdog
Democrats blasted the Friday-night dismissal as an assault on the rule of law.
Tricky Dick Nixon fired many people for his "Saturday Night Massacre." Trump just destroys our law and laws and government for his "massacre."
The story (bolding added for emphasis). From Politico:
President Donald Trump has removed State Department Inspector General Steve Linick and replaced him with an ally of Vice President Mike Pence — the latest in a series of moves against independent government watchdogs in recent months.
Trump informed Congress of his intent to oust Linick, a Justice Department veteran appointed to the role in 2013 by then President Barack Obama, in a letter to House Speaker Nancy Pelosi (D-Calif.) on Friday night.
The president said he "no longer" had the "fullest confidence" in Linick and promised to send the Senate a nominee "who has my confidence and who meets the appropriate qualifications." The executive branch is required to notify Congress 30 days ahead of time if it intends to remove an inspector general.
Trump's move infuriated Democrats who say he's trying to circumvent oversight of his administration, undermining the ability of other branches to hold him accountable. The move follows Trump's anger at being impeached, but it also comes as the White House struggles to combat the coronavirus pandemic just months before the presidential election.
"The president's late-night, weekend firing of the State Department inspector general has accelerated his dangerous pattern of retaliation against the patriotic public servants charged with conducting oversight on behalf of the American people," Pelosi said in an statement. "Inspector General Linick was punished for honorably performing his duty to protect the Constitution and our national security, as required by the law and by his oath."
Rep. Eliot L. Engel (D-N.Y.), chairman of the House Committee on Foreign Affairs, called Linick's dismissal an "outrageous act of a president trying to protect one of his most loyal supporters, the secretary of State, from accountability."
Engel claimed: "I have learned that the Office of the Inspector General had opened an investigation into Secretary Pompeo. Mr. Linick's firing amid such a probe strongly suggests that this is an unlawful act of retaliation."
A Democratic congressional aide said Linick had launched an investigation into Pompeo's alleged misuse of a political appointee to perform personal tasks for him and Mrs. Pompeo. The State Department did not respond to an inquiry about the allegation.
So check that out.  You, Mike Pompeo, are being investigated for misusing your office, having staff run private errands for you and the Mrs. so what do you do? Why, you see to it the Inspector General who was investigating you is let go and then replaced with someone who's friendly to you and the Vice President.
And then look who Trump is proposing to take over this soon to be vacant position:
A State Department spokesperson said that Amb. Stephen Akard, a former career Foreign Service officer, "will now lead the Office of the Inspector General at the State Department" in an acting capacity.
Akard had in 2017 been nominated to serve as the director general of the Foreign Service, a high-ranking human resources role.
That nomination upset veteran U.S. diplomats, who said Akard lacked the long tenure of service usually required for such a prestigious position. The American Academy of Diplomacy even wrote an unusual letter opposing his nomination.
Akard's nomination as director general was eventually withdrawn, but he was later tapped for a different role, leading the Office of Foreign Missions, for which he was confirmed in September 2019.
Keep in mind, too, folks, this is far from the first government Inspector General this President and his administration have let go. Far from it. This is at least the fourth Inspector General dismissed in this administration and all under at least suspicious circumstances. This is completely unprecedented in Presidential administrations.
How many things, how much does this President have to do, THAT;S BLATANTLY ILLEGAL, mind you, until he's finally, finally held accountable?
What's it going to take?
I don't care if the Republicans DO control the US Senate.
Do our national, American laws mean NOTHING?
How long are we going to tolerate this President and his lawlessness, America?
Additional links:
'Obvious Our President Is Beyond Incompetent': Chorus of Ridicule After Trump Brags of New 'Super-Duper Missile'
'Slow Moving Coup': Outrage After Trump Quietly Fires State Department Inspector General Friday Night