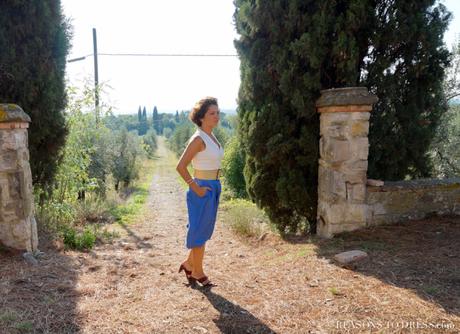 Every year at the end of September and beginning of October something incredible happens in all of Italy - La Vendemmia, the grape harvest for wine and "aceto balsamico".
I've blogged about taking my son to participate in a Vintage just for kids here, and if you are in Italy you can too! There are these open "teaching farms" called Fattorie Didattiche, and it is a wonderful way to experience something authentic and real in Italy as a family.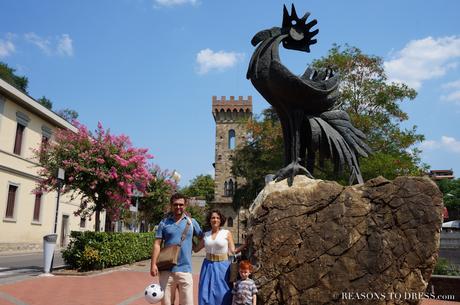 I'm not embarased to say that this summer was the first time I really discovered Chianti wine. Real Chianti Classico in all of its glory, and I will never go back. Tomorrow, I'll be sharing some photographs from the apartments we rented from the Tenuta Nunzi Conti Chianti classico Winery and together we're also offering an international giveaway for their wine!
When my man and I decided to spend our summer vacation this year in Italy we knew we wanted to stay in Tuscany and explore all of the small, incredible hilltop towns. On one of our day trips we went to to the small town of Greve in Chianti.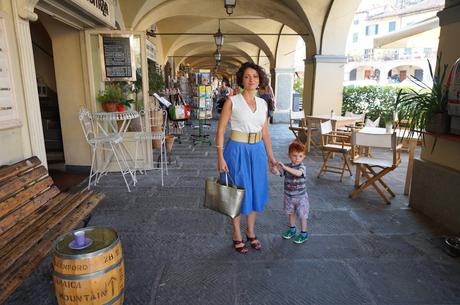 What I Wore
This Aspesi Lab skirt was a gift from my husband for my birthday and he bought it especially for this trip! Aspesi is an Italian luxury brand and you can sometimes find last season's items on sale here. One of the things I appreciate about my husband is that he pictures moments and dressing the same way I do. Dressing up for an occassion as though each day of your life were perfect for a costume, a role to play just for that occasion.
That's what I was going for when I got dressed for Greve in Chianti. I wanted to wear something that was very feminine and also very Italian from the 50's, so I wore paired this high waist chambray skirt with a hand colored belt in soft calf leather that I designed! I'm currently designing a collection of accessories that will be produced by my husband's company to see directly to the public. It is a lot of work, but we're hoping to launch this new line, but I just don't know where all my time is going. I thought once my son started school I would redo all of our chairs, sew a cover for the couch, write 3 blogs, design my own line of accessories, manage his two lines, cook, clean, workout, do my nails .... and yet I'm not managing much more than before he was in school.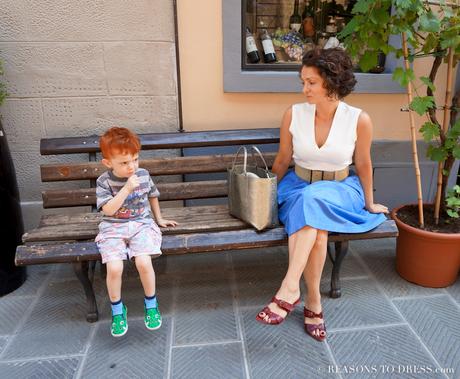 Getting back to my outfit; my bag is in python leather and was also made by my husband. My shoes were found in Paris many years ago at a sample sale and my top is from the Zara sale's rack!
Now onto YOUR style...
#REASONSTODRESS Street Style Linkup

RULES OF THE LINKUP:
#reasonstodress is a linkup intended to inspire everyone to get dressed up & OUT OF THE HOUSE!
Join in by:
Adding the URL to an outfit post an Instagram photo tagged #reasonstodress
Follow @reasonstodress & let me know if you'd like me to follow you back, this is about community after all
Leave a comment, I'd love to visit your blog and return the kind gesture
Let people know that you've linked up by mentioning Reasonstodress.com on your blog
Feel free to use the #reasonstodress hashtag when sharing your outfits on twitter & I will retweet you!
Every week I will featured 4 ladies who have either linked up, emailed me or tagged a look on Instagram.
Featured Ladies

Hillary Homegrown
Hillary sent me this beautiful picture of herself in lipstick, she's experimenting with it and I think she looks really beautiful. you can find her on Instagram here or visit her blog here!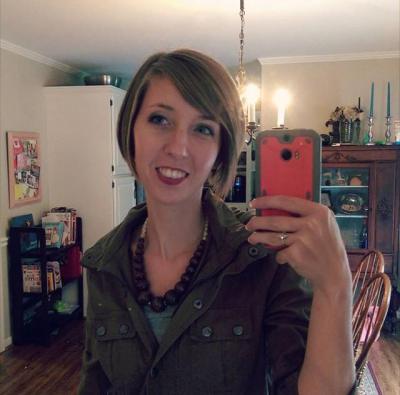 Jeanie Beck
Jeanie read this post about how to NOT dress like a tourist in Italy and she loved the Italian made leather bucket bag I had found online. She sent the link to her husband WHO BOUGHT IT FOR HER!! 10 points for this husband, he deserves a medal!! She loves her bag and I think she looks totally gorgeous with it! Jeanie blogs at Italy and Son a great Italian lifestyle and travel blog about her adventures in Italy with her youngest son.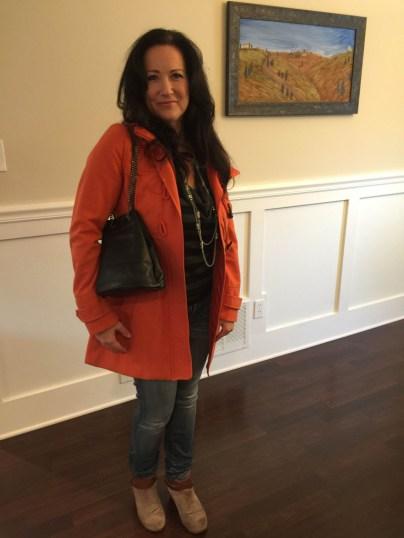 This lovely lady just got married, and you will want to see her wedding photos, they ...and she...are stunning!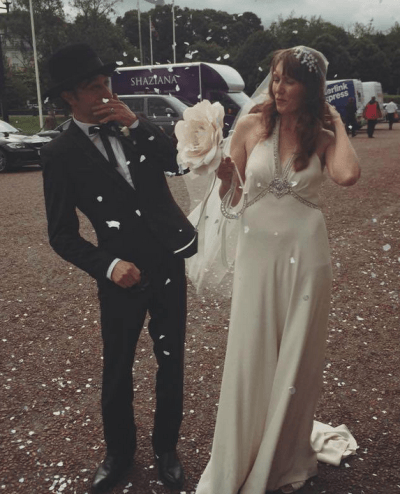 I just discovered Alicia's blog and it is filled with some fantastic looks. This one is great for the fall if you still have some warmer days left where you live.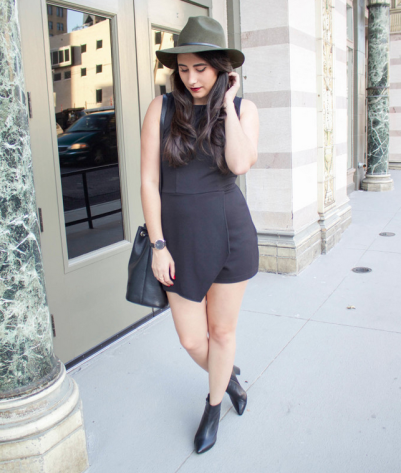 Feel free to follow Reasons to Dress on Bloglovin' so you never miss a post!
You'll get one email a day with all the new posts from all of the blogs you follow.