I need your help. Are you an entrepreneur? If you're a blogger, you have the spirit! Are you a business owner? You know what it takes! Are you a mother? You want the best for your children and family. I am all of the above.
In the past I've kept my wine retail business separate from my parenting blog, but now I need your help. My store, Sense of Wine, has been open for 5 months. It rocks. The trouble is, like many businesses, we need cash. Weeks before we opened, our main investor pulled out due to a personal matter. We had two choices - stop in our tracks or go for it. We opened the store with a 1/3 of the capital we had planned.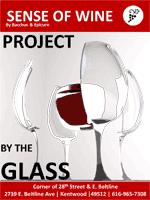 I could sell you on the concept, but you can visit
our website
for that, so I'm going to get to the point. I urgently need a private investor or credit partner or our doors will close within weeks. My readers are my largest network, so I'm turning to you for help.
Over the past several months, we've learned that banks won't loan to start-ups. Entrepreneurs like us massacre our credit in the process of discovering that sad point. If the store closes, we'll likely file for bankruptcy, lose our house and start over from zero. Literally.
We're at the end of our financial rope. We seek a visionary who can see what
we see
and is willing to commit cash, or a person who will become our credit partner.
A credit partner is someone who signs on to the company in name only, allows the business to utilize their good credit history (680+ with 5 years or more of history) and gets 10% of the loan amount granted for their partnership (we're seeking at least $50k, ideally $150k). As a credit partner, you assume none of the debt and it does not effect your credit or credit history in any way. We then set aside enough of the loan to insure repayment for the length of our credit "partnership." After several months, the credit partner can be removed from the company and a few months later, removed from the loan and any potential responsibility for it.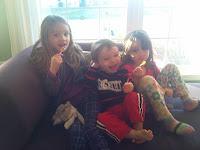 My babes
Are you the person who has vision and wants to be part of a wine revolution?! Or do you want to earn a nice chunk of cash to help me save my business and home by becoming our credit partner? Perhaps you know someone who is.
From the depth of my heart, from one mother to another, I'm asking you for help. For my kids, my business, my life. Consider being my visionary investor, my credit partner and at the very least, a friend who will share this with
everyone
you know (click any of the sharing buttons found below).
Ready? E-mail me at adgmommy (at) gmail (dot) com or info (at) senseofwinegr (dot) com.
Thank you.
Tamara