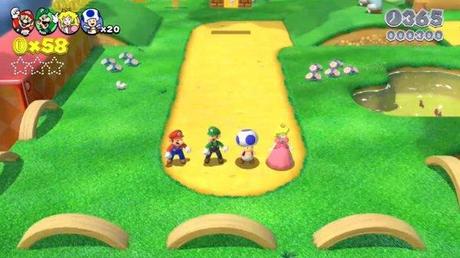 Ever wanted to play Super Mario in a 3D world? Well, your dreams are about to come true. As some of you may already know, Nintendo has been working on it's first 3D Mario game which features a four-player co-op mode and some sweet new features. Now the Nintendo Minute team has made this awesome video to show off how awesome the gameplay looks in this upcoming video game. I must admit, it looks pretty sweet and even better than what I've expected.
You may also like: Super Mario Bros. Goes Jumping Off Buildings in This Parkour Video
Super Mario 3D World lands on the Wii U on November 22nd.
Check out the video and let us know what you think about this game.
[Via: Geekosystem / YouTube]
(All the images, trademarks, logo's shown on this post are the property of their respective owners)
Follow @nrjperera - Roshan Jerad Perera