What is Japanese Charcoal?
Binchotan charcoal, which is also referred to as bincho-zumi or white charcoal, is Japanese charcoal primarily used in Japanese BBQ. Mostly, binchotan comes from oak, and it gives you a clean and smokey flavor for your meats.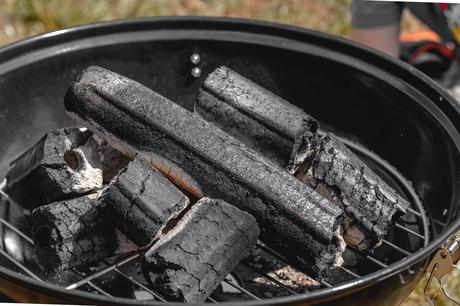 Since binchotan charcoal is so clean and gives a very good flavor, it's the perfect fuel for grilling yakitori or unagi.
If you haven't used binchotan charcoal, then you haven't experienced any of its surprises. This charcoal is covered with a metallic sheen, which hides its wood origin.
However, the most surprising thing about binchotan is that it produces powerful heat, in spite of it burning silently and cleanly, and without producing any smoke.
Even though binchotan doesn't ignite easily, once started, it gives you a steady burn, with beautiful flames.
Another notable thing about binchotan is that it doesn't have any chemical additives, which means it's very safe to use for grilling.
In addition to this, its excessively high heat helps in preserving the flavorful juices, gives you a beautiful sear, and makes every barbecued meal absolutely mouthwatering.
Also, it is important to note that this amazing fuel is not only limited to grilling. You can also use it to filter air since it has the capabilities to absorb bad odors and humidity.
In addition to this, the Japanese charcoal is popularly known for purifying water. It is said that binchotan has organic components, which bind and remove chemicals from water, thus making it clean and safe for drinking.
Apart from that, there are other different uses for binchotan charcoal, like binchotan toothbrushes and binchotan towels, which can give you a natural and clean feeling.
However, the main purpose of this post is to let you know how you can use your binchotan charcoal for grilling.
Also read: the best grills for Binchotan charcoal
How to Light Binchotan
One of the major reasons why most people like using binchotan charcoal is because of its efficiency, as well as the heat it produces.
One notable thing about binchotan is that it can burn for around 3 to 5 hours, and once extinguished, you can re-use it for up to 3 hours. This, however, will depend on the uses.
So, how do you light it?
The following are the steps you can follow to light binchotan.
First, put your charcoal into a starter chimney, or place the charcoal over an open flame. You will need to be patient in this step since you will require around 20 to 25 minutes to get a consistent glow from the charcoal.
One the charcoal is fully light, now transfer it into a Konro grill one by one, and make sure that you place them evenly. In case you want to use half part of the grill, make sure that you place the charcoal evenly on the side you'd like to use.
Lastly, allow the charcoals to burn for around 15 minutes so that they can pre-heat your grill. You can even move your charcoals around if you want to get more heat from them. Now, you will be ready to use your grill.
Tips
Always make sure that you place at least 2 or 3 layers deep of your binchotan logs. This is important as it gives you vertical heat, as well as a reliable grilling experience.
Always be patient. Some people like to begin grilling before the charcoal is burning hot enough.
You will know that your charcoal is ready for grilling by placing a piece of chicken skin, and it blisters and sizzles within one minute.
Different Types of Japanese Charcoal That You Can Use
IPPINKA Kishu Pro Grade Japanese Binchotan BBQ Charcoal, 2lb of Charcoal
(
view more images
)
This bag consists of 2lb of binchotan charcoal, which is ideal for grilling
Because this product is natural, its diameter and length differ amongst the different pieces. So, don't be surprised when you find different pieces in your bag
The longer charcoal sticks burn for longer—and that's why they are considered to be restaurant grade. You will find many restaurants using these sticks in their binchotan grills.
The material used to make this type of binchotan charcoal is Japanese Oka from Kishu, which is known to produce the highest grade of binchotan charcoal
You can reuse the IPPINKA Kishu Pro Grade Japanese Binchotan BBQ Charcoal, 2lb of Charcoal, but this depends on its usage as well as storage.
MTC Japanese Style Binchotan Hosomaru (Skinny Charcoal) White Charcoal 33 Lb. / 15 Kg. Professional & Restaurant Grade!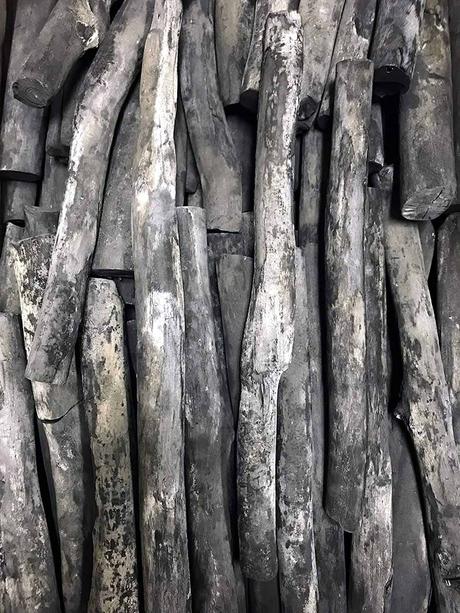 (
view more images
)
This package come with 15 kg / 33Lb of restaurant and professional binchotan grade charcoal
The charcoal is nearly smokeless
You can also use the MTC Japanese Style Binchotan Hosomaru (Skinny Charcoal) White Charcoal to purify water, neutralize bad odors, remove toxins, and as rice additive
IPPINKA Kishu Select Grade Japanese Binchotan BBQ Charcoal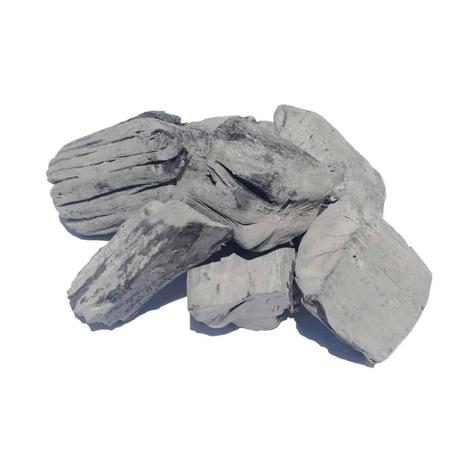 (view more images)
The bag contains 3 Lb. of high-grade binchotan charcoal, which is natural and doesn't contain any chemicals
The binchotan charcoal from Kishu is considered to be the best in the world
This bag consists of Kowari (1/3 bag) and Kirimaru (2/3 bag) binchotan charcoal. Kowari is binchotan charcoal is thinner and splits easily, while Kirimaru charcoal is thicker and doesn't split.
Kowari charcoal is ideal for starting fires, while Kirimaru charcoal is best for grilling since it lasts longer.
The IPPINKA Kishu Select Grade Japanese Binchotan BBQ Charcoal is reusable, only when you use and store it properly.
The Grills That You Can Use with Japanese Binchotan Charcoal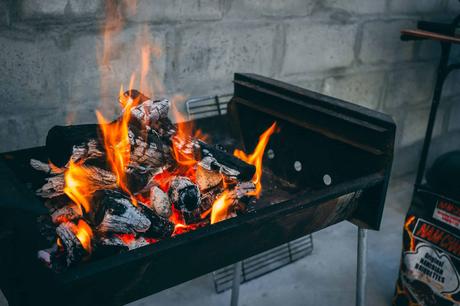 Fire Sense Large Charcoal Grill
This is the ideal grill to enjoy what the Japanese have been enjoying for centuries when it comes to grilling.
The Fire Sense Large Yakatori Charcoal Grill is considered to be a genuine Japanese table BBQ. It is made with clay, and the grill emits heat, which makes it produce more tender and juicier meat.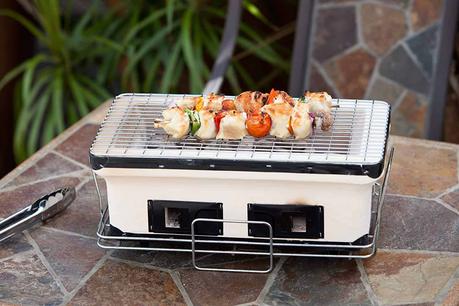 (view more images)
This is also one of the best of our binchotan grills I've reviewed right here
Notable features:
Adjustable ventilation
Internal charcoal grates
Adjustable ventilation
Handmade with clay
Genuine Japanese table BBQ
Conclusion
There you go. These are the most important things that you need to know about Japanese Binchotan charcoal. However, you need to observe some precautions when grilling using this charcoal since it can be harmful when grilling indoors.
You should always make sure you use it in a well-ventilated area.
Also read my review on the best Konro grills