Hello Prima Dona..!! As you all know the season of fall has just stepped in and you could see all kinds of fall trends that are in vogue nowadays. And I know all you beautiful ones are always in wow with the ramp trends and keep yourself updated with them to apply them with your daily routine. I am sure you all have already started pondering the internet with all sorts of trends. During summer the makeup you wear has to be sweat free, whereas during fall this is not that case. Hence you cannot wear the summer makeup during fall or any other season in that case, duh..!! That's an obvious statement..!!!
Well, one thing before I begin with anything further, the thing I fail to understand that why do ladies wear a full face makeup when only a dab of some could make them look subtle yet so beautiful amidst the time they spend. I personally believe that it is completely a shear waste sometimes that we try to cover everything with makeup and then at the end feel our makeup to be caked..!! Don't you relate with me? I am sure at least once or twice you might have had this feeling.
What I personally feel is that eye makeup is the self-sufficient makeup one can opt for to look complete and save time as well. Of course a gloss or lipstick is a must with it; here I am talking to avoid the face makeup in all not always but sometimes. You all know excess of anything is bad and minimal is the new cool. Therefore, why not keep our makeup n point and dazzle every day?
You know talking about fall, the first thing that came to my mind was the shades of leaves. I mean think about those orange, burgundy and purples all around, dreamy right? Well, what I wanted to point out was that these colors can so be used in our makeup routine too. I know you all are thinking that naturals and nude shades are already in store with you and then spending again on all the way new cosmetics would spoil your budget and cost you plenty. Yes I can read minds..!!!  But no need to haggle yourself with such things as South-East Asia's most loved beauty website Sephora has got best offers for you in store and then by joining your shopping with CollectOffers you get additional Sephora discount coupon codes and voucher codes.
Well let me give you the fall updates, tips and of course the makeup products you are going to fall for this fall:
Kat Von D Tatoo Liner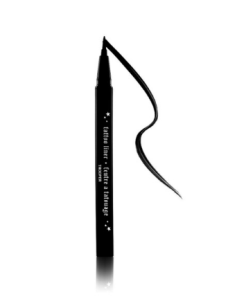 Eyeliners are something every damn woman go crazy for. I am sure that you all might have already searched for the cat- eye tutorial. What if I tell you all that research is going to pay this season. The black liner is in trend rather than any other color go for jet black eyes. The Kat Von D liner is going to be the perfect partner for you this fall. Ok, here's a pro tip: apply dotted liner and then join the dots to give the perfect shape to you liner. To avoid the mess cover the extra liner with concealer.  And you're gonna rock the chic look.
Sephora Collection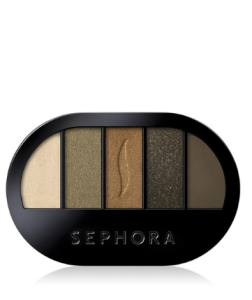 Another trend you can say is a shocking one. Its glitter..!! With glitter the first thing that comes in mind is summer..right? But then whether you add on any adjective to it but the trend won't change this season. Therefore to add on the glittery glitter in your look Sephora has got its dazzling eye shadow palette. The colorful five colors that are perfect for the fall, it relates you the shades of season. Umm..lemme give you a pro tip here: to add on glitter for a street look all you do is apply a black liner and above that a glitter liner to get the perfect fall look adding the oomph factor in you.
Benefit Cosmetics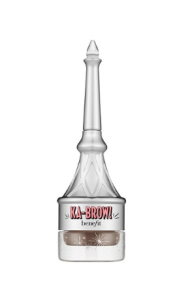 We ladies mostly keep in mind the main motives of our makeup and then forget the basics which are hard to discover sometimes. That one basic is eyebrows. Yes sweetheart the last time you did everything fine and was still feeling incomplete? Eyebrows were the reason you couldn't discover. You need to have a perfect eyebrow as it the most essential thing while we are concentrating on our eye makeup. And to get that perfect eyebrow look the benefit cosmetics have got the eyebrow cream gel color. It will give a natural look to you eyebrow and a stylish one to flaunt.
Marc Jacobs Beauty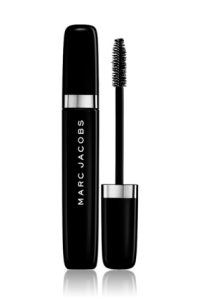 Another very important makeup essentials Mascara. To give that fuller look to your eyelashes and pop-in look you all must apply mascara. Adding to it before applying the mascara, in case you have thin eyelashes then do curl your lashes with a eyelash curler. This voluminizing mascara by Mar Jacobs is very dark and gives you the voluminized look.
By Terry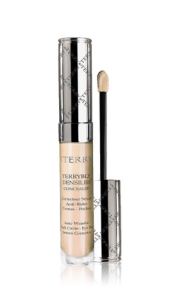 Whenever you are working with your eye makeup you tend to mess sometimes. Somehow the liner gives you the extra wing or something or the other. Here's a pro tip: The perfect way to cover up the mistakes is to hide it right? Then all you need is to dab on the under eye concealer to hide the mess and also to give the complete finish. Moving on, the main use of the under eye concealer is to cover your dark circles and give you a fresh look. The tiredness and everything is swashed the next moment you apply the concealer.
These were some of the eye makeup products you need to have in your collection and what are you waiting for? C'mon buy on the products and keep queening…!!