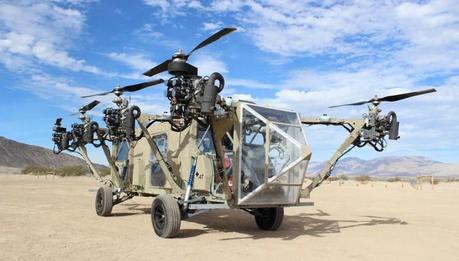 Advanced Tactics, an aerospace company based in El Segundo is now looking to revolutionize the future of military transport by introducing an amazing truck that can transform itself into an helicopter/drone. They call it the AT Black Knight Transformer.
At first sight, the AT Black Knight may look a little bit like a military cargo helicopter, but this is more advanced than any other military transport vehicle in the world. In normal truck mode, the AT Black Knight can drive off-road, climbing hills and going through mud. When it transforms itself into Drone mode by extending eight rotors on its' sides, the truck can take flight like a helicopter, except this badass vehicle can be remote controlled like a drone.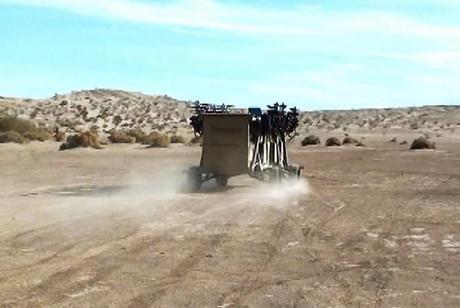 in using the Black Knight vehicle for unmanned cargo resupply missions," Advanced Tactics chief engineer Rustom Jehangir told Popular Science. "They've done work on this in the past with other platforms, such as the Lockheed Martin K-Max, but our platform will be much less expensive."
I can already imagine using this for sending supplies to military groups in battleground without risking any lives or even sending this on rescue missions. This vehicle is not just a concept that just appears to be cool. After further tests in February 2014,  Advanced Tactics plans to put the AT Black Knight Transformer on duty for the U.S. military.
 [Via: Daily Mail / Source: Popular Science]
(All images, trademarks shown on this post are the property of their respective owners)