Robugtix's T8 is not a Terminator, but it's a bit close to that.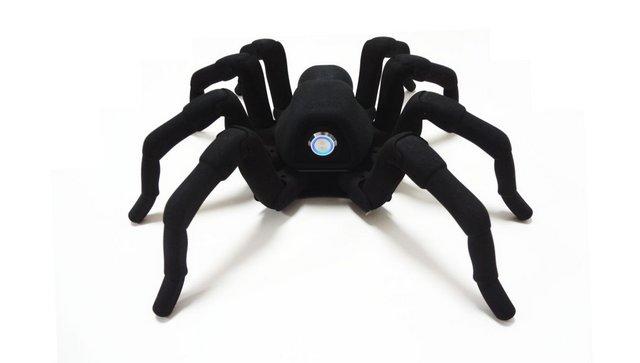 As you can see, this 3D printed robotic spider looks so real for a 3D printed toy. And there's a lot more on the inside as well. It actually runs on a total of 26 servo motors and uses the Bigfoot Inverse Kinematics Engine to handle all the complex math calculations. It may look small, but it weighs about 1 kgs. Owners get to control this spider very easily by sending simple commands, thanks to it's safely-hidden "computations".
These creepy things are set to go on sale in September with a whopping $1,500 price tag. But if you place a pre-order you can get one of these for $1,350. Check out the source link for more info and watch T8 in action on the video.
[Via: Gizmodo / Source: Robugtix]
(All the images, trademarks, logo's shown on this post are the property of their respective owners)
Roshan Jerad Perera