Sure, some do think the Christian Bible is against same sex couples, against homosexuals and homosexuality.
It's because of this one little line--one--from Leviticus 18:22:
"You shall not lie with a man as with a woman; it is an abomination."
Know what else Leviticus says?  Too many don't.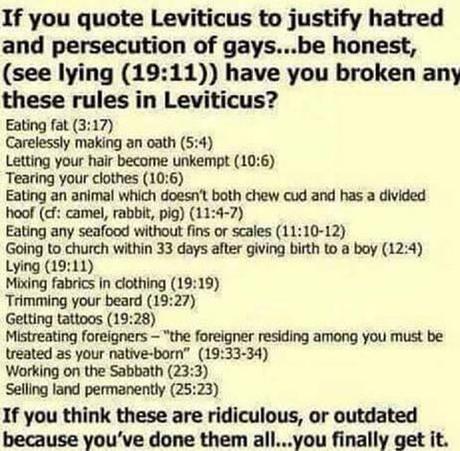 And this is just part of what the book from the "Good Book" says. There's more, besides.
Do you know what Jesus said about gays?
Nada.
Nothing.
Not one thing.