In the era of advanced technology, we can't resist the importance of computers in our daily lives. Almost everything in today's life is done through the computer. The market is flooded with several top branded computers, laptops from the gorgeous and light design, to the powerful modern components that power it. Apart from performance, design details and battery life the other main factor that makes users to go for it or not is the cost of the device. If you also have a preference to buy a budget-friendly laptop with power packed performance and cool UI with smooth touch experience, Recompute is the best place to go for all your computer needs. At Recompute sell refurbished IT products and you will get plenty of environmentally-friendly options- refurbished laptop (or used).
If it's also hard for you to decide which one would be best: new or refurbished laptop, have a look at the section why buying refurbished laptop is the best deal to acquire?
This one is the long overdue post! Before starting the main agenda, let's get to know about Recompute.
Refurbished Laptop
Recompute, founded in 2001 is one of the well-established computer remarketers of Australia.
They are the leading supplier of refurbished computers and at the best price guarantee. They deal with all big brands of computers, notebooks, palmtops, printers, software, monitors and all kinds of hardware items. The major brand name includes IBM, Lenovo, Acer, Asus, HP/Compaq, Toshiba and many more. Refurbished laptop and computer are a major item of the sale.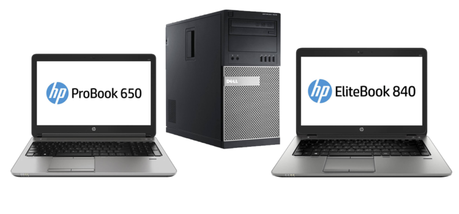 Should You Buy a Refurbished Laptop?
That decision is all up to your personal preference and computing needs. However, most of the buyers go for refurbished laptops as you will save lots and lots of money by going with a refurbished laptop. Refurbished PCs are discounted by manufacturers and retailers with good QA. They are so little used that it probably can still be considered new.
They are usually covered by at least a limited warranty. On the front of saving money, buying a refurbished laptop is always a good option. In addition to it, you get a satisfaction guarantee from the seller is another positive point.
Where Do Refurbished Laptops Come From?
Refurbished laptops come from a number of different sources:-
Consumers returning systems because they decided they didn't want them or not met customer's expectations. They return the system without ever turning it on. All of these returned systems have undergone testing and repackaging by the remarketer.
Laptops with considerable cosmetic blemishes that do not affect performance. These PCs have also undergone a rebuilding and testing process.
Businesses that trade in their old laptops. However, these systems again retested to ensure they meet all original specifications.
Difference between used & refurbished laptops
You should beware with a used laptop. You will find that sellers use the terms second-hand, used, refurbished, and new interchangeably.
Technically, a refurbished laptop is supposed to work just like a new laptop would. A used laptop is expected to have functionality issues with it because it never goes through any checks or fixes before selling. So, all defects and issues will remain with used laptops. A refurbished system is inspected typically by a computer technician and goes through a series of tests and laptop repairs prior to listing it for sale.
Is it safe to buy refurbished laptops?
Yes, but Make Sure You're Protected. Getting a refurbished system can be an incredible deal. The trick is making sure the system is genuinely refurbished, not simply cleaned up, repackaged, and repriced. All you need to do is extensive research, search out manufacturer and retailers for trustworthy refurbished laptops that selling systems with a long warranty to cover any problems. Ask, about the warranty and return policy.
How long does a refurbished laptop last?
To give a generalization for all refurbished laptops is a bit difficult. Like an average new laptop, the life expectancy of the refurbished laptop can be 4-6 years. All the components thoroughly checked out in a refurbished system before it set to sell.
Key points you need to know before buying a refurbished laptop
Here are some handy tips to buying a refurbished or used laptop and to reduce the risk of making a bad purchase:
Determine what your computer needs are now and in the future.
Make your purchase through a reliable vendor.
Match up parts when possible
Inspect the Laptop Body
Check the Screen Condition
Test the keyboard and Trackpad
Test the Ports and CD/DVD Drive
Check a Motherboard, check a Processor
Check Wireless Connectivity
Test the Webcam and Speakers
Check the Battery physical condition
Check license and product key of preloaded operating system
Compare the warranty and return policy, check warranty documentation
What about an extended warranty?
If you plan to do work, watch videos, write up email and documents, and engage in general internet usage, or buying a brand new computer is not in the budget a refurbished is an ideal option.
Where to look to buy Refurbished Laptops:
At Recompute where you can locate certified refurbished laptops that come with a valid warranty and also offer a return policy. Full stock of fairly used laptops in Recompute is literally placed in your pocket and is always at hand.

Savita Singh is the author of computergeekblog, She has a superlative knowledge of Graphic and Web designing. She is a part time and award winning tech blogger who loves to write about latest technology, social media and web design. Her blog focuses on creative things of designing and tech, providing professional opinions on designing products, performances and a variety of business.