It's been a rough week y'all. Very rough. I'm trying to hold it together. Thankfully today two things have put a smile on my face. One, I have been really checking things off my summer to-do list. Two, I ran across a list of things that are good about living in Maryland. I miss my life in DC desperately but this list kinda puts a new spin on suburban living.
My faves from the list 20 reasons why Maryland is a cool state are:
Eating crabs.  Oh how I love seafood and crabs are the KING.
Home of the current Superbowl Champs.  Caw!! Caw!!! Go Ravens!!!
Home of Cal Ripken, Johns Hopkins Hospital and Francis Scott Key. History makers all over the place.
Ledo's Pizza. Ok. I didn't know that this originated here but boy do I love their pizza.
I have to add a few more things to the list of my favorite Maryland things.
Kennedy Krieger. That place has been a God sent for me and my family when dealing with my Autistic son.
David Simon. He is the gifted storyteller who created one of the best television shows ever: The Wire.
The Baltimore Running Festival. Maryland, with it's hills and lack of sidewalks, is one of the toughest places to be a runner. But I kinda like the challenge. This year, I'm going for the gusto and running the half marathon on behalf of Kennedy Krieger.
This has been helpful. My sad days are far from over but at least I got a chance to get away in my mind without even starting my car.  See more reasons to love Maryland by clicking here.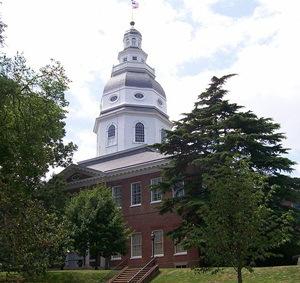 Have a great day Hon!