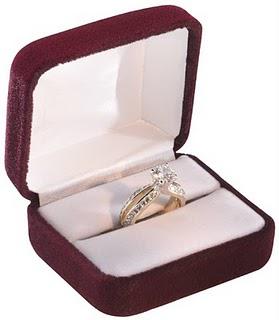 It may no longer be permissible in England and Wales but across the Atlantic in Illinois you can sue for breach of promise to marry.
The latest in the history of complaints filed for such involves two young lawyers in Chicago, who'd fixed their wedding for 21st August 2010. In time honoured tradition, approximately a month before, the groom went with friends to Las Vegas for a stag night or two. As
the complaint
that has been lodged says: the groom, "believing that what happens in Vegas stays in Vegas," did not confess upon his return that he had indulged in intimate relations with one Danielle. Perhaps that was hardly surprising because when the bride to be found out she clearly was none too happy and is now suing her ex whom she claims ultimately called off the marriage on 28 July 2010, and the next day blamed her for his indiscretions in Nevada.
In her complaint the would-have-been bride seeks damages of $62,814.71 for her out of pocket and non-refundable expenses in relation to the wedding, reception and honeymoon together with recompense for the intentional infliction of emotional distress. Alleging breach of a fiduciary duty of implied fidelity the claimant asks the court to find that her ex's behaviour was "extreme and outrageous" causing her to "suffer severe emotional distress." By way of compensation she asks the court to award damages in excess of Cook County limits together with punitive damages and her legal fees.
I don't know what the lady's chances of success are but the claim is larger than many I've seen in divorce cases involving adultery. London might be gaining a reputation as the divorce capital of the world but Chicago must take some beating when it comes to compensation for breaking off engagements!