This is the weekend edition of TheMarioBlog and it will be updated as needed.The next blog post is scheduled Monday, January 30. Next week reporting from Mexico


TAKEAWAY: So The Miami Herald is moving its operations to a different location.  To me, the building at One Herald Plaza will always be the place where I discovered what I wanted to do for the rest of my life.
It seems like only yesterday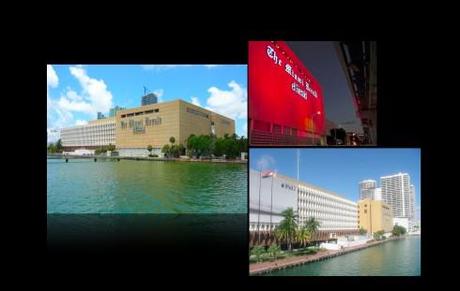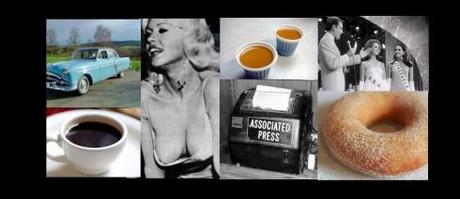 The Miami Herald is moving from its downtown prime spot on Biscayne Bay, with views that extend all the way to Miami Beach.
That's the type of news that makes a ton of memories suddenly rush down from the attic, hug you with impatience, demand your attention and make the pages of the calendar fly off in different directions, stopping somewhere in 1967.  That was the year that I first entered that memorable building at One Herald Plaza.
I was a summer intern, doing my work for the afternoon newspaper, The Miami News, which had a joint operating agreement with The Herald at the time.  The two dailies and their staffs coexisted nicely, in the same building, sharing the same cafeteria, and happily enjoying the attentions of Miami readers in those days when newspapers were king, their buildings were institutions with the status of churches for some,  and life without the printed editions of The Herald in the morning and The News in the afternoon would have been difficult and unthinkable.
And so I remember so well the morning my father dropped me off for my first day of work there.  It was 4:45 am, still dark, but already hot, as Miami summers tend to be.  Dad was driving his 1954 Packard,a Cuban refugee proud to own a car in his adopted country, and even prouder of the fact that I was one of a dozen summer interns chosen for the privilege of learning all about newspapering while enjoying the best views of the city.
The waters behind the Miami Herald building would yield more than just great scenic views, however; occasionally a body would be found floating in the early hours of the morning, and we would rush to the huge windows looking out on the bay, wondering about "the story" behind the find. 
My day would always begin in the sports department, collecting long strips of wire copy constantly emerging from those Associated Press or United Press International machines. 
With my wooden ruler in hand, I would separate the sports agate (results) according to teams and sports, would then use the huge glue pot with the brush to paste the pieces together, grab my black editing pencil and apply editing marks to indicate caps, lower case, center, indent (all those things that the new generation sees as icons at the top of the screen now), and then proceed to work with the sports copy editors, separating copy, writing the occasional headline, or running to the "morgue" to look for a photo of Mickey Mantle or Muhammad Ali. 
While in the process, I would chat with Helen, the librarian with the Lucille Ball dresses and the same red hair.  The newspaper morgue had a special fascination for me, its bulging files revealing hundreds of yellowed clips,  complete stories and photos on all subjects.  Google on stacks. 
Culture and coffee
Then at 8:30 am it would be time for a break in the Herald's cafeteria, where I would rush to find a seat by the window, and each morning the view of the bay, and the extended buildings leading to Miami Beach would mesmerize me as I ate a cinnamon/sugar donut—-without a care in the world.  Those were the days before we knew that sugar hurt you and excess calories cut your life short. After all, at the age of 20 you think you are eternal. The Herald cafeteria was also my introduction to American coffee——watery, seemingly decaffeinated and just plain awful if you were used to those Cuban "cafecitos", a bull in every cup before Red Bull was even there.
My mother would get up early to make me a cafecito before I went to the Herald, always reminding me that "this is what will keep you up and moving, not that weak and watery American concoction they call coffee."  But, oh, America the Beautiful has a way of making all who come to its shores adapt, integrate, and love all that it has to offer, including its coffee.
Not only do I love American coffee, but so did my late mother, who until two days before she died, would have "a coffee with a little milk and sugar" for breakfast. Call it the Americanization of Maria Ofelia Garcia!
That Herald building, the sight and smell of those huge rolls of printing paper stacked waiting for the daily ritual of their marriage with ink, the sound of the press like a bullet train sure of its destination, all of it holds special meaning for me. It defined me, in fact.  It inoculated me with a one-time heavy dose of passion for our profession to last me a lifetime.
It was there that a series of rich experiences and pure discovery spelled out for me what I wanted to do for the rest of my life, 
Los Exilados: a series that angered some
I still remember the pride of that first byline "By Mario Garcia, Miami New reporter," and my first participation in an award-winning series, titled Los Exilados, where I joined forces with one of the top reporters of the day, Bill Barry,as we spent weeks combing the Cuban neighborhoods for stories about the new immigrants, covering everything from doctors and nurses studying to revalidate their degrees while working as orderlies or waiters, to businessmen opening little coffee shops and restaurants in LIttle Havana, and even those involved in the oldest profession in the world, who simply transferred their trade from Havana to Miami.
I also remember how the series angered some fellow Cubans who did not want prostitutes included in the story.  Red paint was thrown at my house by a disgusted reader, accusing me of a being a pinko communist—-not stopping to read the intro to the piece that read that I was a Cuban exile myself.  My mother was so scared after that episode that she advised me to reconsider careers.
It was the one time I did not follow her advice.
What is that on the hood of the car?
It was at the Herald building that I was shocked the day that I went to get images from the wire machine and saw the blonde head of Jayne Mansfield, lying on the hood of a car, the night of June 29, 1967,  when she died in fiery car crash.  I also remember telling another intern next to me:
"Jayne Mansfield was decapitated"
To which he replied;
"Is she dead?"
The wise editor did not use that image, of course. But I still wonder where that fellow intern ended up.
Mario the tour guide
It was at the Herald that I heard an editor tell me: Mario, you speak more than one language, how would you like to cover the Miss Universe contest taking place in Miami Beach?
"Glad to do that, sir," I said, and off I went to stay among the beauties for 10 days, talking to them about their dreams, fashion, life in general and what they liked about Miami.  And then, befriending the Misses from Latin America, I offered some of them a little tour of Miami (for shopping purposes), but I did not have a car, so I asked my Dad for the old 1954 Packard, and you should have seen me taking three of the most beautiful girls in the world to go shopping at Burdines in a car with a door that did not close properly.  They surely were the most beautiful girls in their respective countries, but for three hours I was crowned King of Miami.
But it was not all glamorous assignments, of course.
In between there were the long days researching business stories like the opening of a huge soda canning machine, all numbers, machinery and descriptions of aluminum cans—-which I would have to make interesting for my readers, or days in the library digging details for a future obit of some famous politician, or compiling a string of mishaps for the police blog.
More importantly, it was in The Herald's building that I sensed that newspaper design had the greatest appeal to me.  Armed with pica rulers, dummy sheets, grease pencils and tons of curiosity and courage, I would gravitate towards the copy editors (there were not designers in those days in a newspaper) who were doing the page make up and would sit by their side, eventually getting to do inside pages and inching my way to full pages.  Talk about career door openers.
My return to the Herald building
Many years later,  I returned to this dear building of The Miami Herald in 2003, this time as a consultant to redesign the newspaper that is so dear to me.
By then I was driving a Mercedes, wearing a suit, holding meetings with then Publisher Alberto Ibarguen in the executive suite with the mega view of a new and even more beautiful Miami.  I had the honor of working with the most talented, avant garde and dedicated team of young people in that project, many of whom were not even born when I was an intern there.
The cafeteria was now serving cafecitos, along with black beans, rice and picadillo, not to mention pastelitos de guayaba (guava pastries).
It was a special time that only served to cement the memories of my start as a journalist in the city that I call my hometown.
Indeed, there is romance, glamour, and danger in journalism. It is what makes it the best profession in the world.
The group that has purchased The Miami Herald building has announced plans to build a $3.8 billion destination resort and casino at the site.
That's not enough money to buy my memories of the place.

Read more here:

Miami Herald Media Co. moving headquarters to Doral complex
http://www.miamiherald.com/2012/01/26/2609516/miami-herald-media-co-moving-headquarters.html
TheMarioBlog post #935