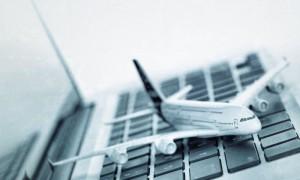 Airbnb has certainly been sitting pretty in the spotlight when it comes to innovative travel websites and apps. But it's not the only one out there changing the way we travel. From making the most of a flight delay, peer-to-peer interactions, searches tailored to your interests, tapping into local culture and more, here are websites that can help make each trip you take comfortable, fun, affordable and truly unforgettable.
GuestToGuest
This site isn't just another Airbnb. Although it may be in the business of vacation accommodations, it's actually a home (or apartment) exchange site. The concept is quite simple – you stay at other peoples' homes while they stay at yours. Since there's no rental, fees or any money exchanging hands between the host and the guest, it helps save money on your vacation. It's free to join and swap, but most members pay for optional services like insurance and verification. This site claims to be a social network first and foremost, serving as a community of thousands of people from around the world who all share the same desire: to exchange their home and travel to new places.
GetGoing
If you simply want to get away, but aren't really sure where you want to go, or the unknown gives you a thrill, you may want to check out this site. GetGoing's "Pick Two, Get One" option has you enter the airport you'd like to fly out of, your travel dates and your choice of seven world regions. From there, the website gathers trips and prices to a handful of cities within the region you selected. Then, you pick two of those destinations, buy your ticket and GetGoing lets you know one is available. Not only does this site surprise you with where you're going, but it also claims to save you as much as 40 percent on your trip.
EatWith
If you're on the road a lot, especially for business, one of the things you may miss is a home-cooked meal. This website fills that void. Euromonitor International named peer-to-peer dining as one of 2015's biggest travel trends, and that's exactly what EatWith is about. This site links travelers with home cooks in more than 150 cities around the world.
Here's how it works: EatWith hosts a range from professionally-trained, Michelin-starred chefs to passionate, practiced home cooks. Every host is interviewed by the folks running the site – only about 4 percent of all applicants are currently accepted. When the chef decides to host a meal, they set the menu based on what inspires them, using the freshest ingredients, giving you (the guest) an authentic meal or custom-designed tasting menu full of dishes you won't find in a restaurant. You can browse all of the dining experiences near you on the site and book a seat at one that appeals most to you and fits your schedule. The host will confirm your booking and send you the address and directions. You'll also gain access to the guest list and group messages for the event. You can bring a friend or go solo; either way you'll be in good company because all of the guests are seated around the same table to share the meal together.
mPassport
Although you may try your best to avoid it, sometimes you're going to get sick or hurt while traveling. If and when this happens, mPassport is there to the rescue [disclosure: mPassport is a product of HTH Worldwide, an investor in the Global Citizens Association and Healthy Travel Blog]. It is a global searchable database of more than 6,700 vetted doctors who are guaranteed to speak English. An annual subscription is $34.95, unless you have an HTH Travel Insurance policy – then it's free.
LoungeBuddy
If your flight is delayed or you have a long layover, you no longer have to simply sit and wait it out. If you want to take a shower, need unlimited Wi-Fi, or could use a work space during your time at an airport, the free LoungeBuddy app lets you know what free and pay-as-you go lounges are available in more than 500 airports around the world. You can sort your results by price, specific amenities, access credentials and even free cocktails.
Roomer
If you book a non-refundable deal on a hotel room through Priceline, but for some reason have to cancel your trip, you risk losing money. That's where Roomer can step in to help. You can post your reservation on this site where another traveler can buy it – Roomer makes sure the hotel will accept the transfer. You will likely have to sell your reservation at a discounted price and you're not guaranteed that it will be purchased, but it gives you the opportunity to get back some of your money.
Photo courtesy of iStockphoto/Thinkstock.