I own a lot of lipsticks, more than any makeup items. I am saying this because it means I know what I am talking about. My favorite kind of lipstick is liquid lipsticks especially those with matte and velvet finishes. A plus if it lasts long. It's no wonder I am a fan of the Maybelline Superstay Matte Ink. But after hours of wearing them on my lips, it starts pilling, cracking, and feels heavy on the lips. That is why when I heard it has a crayon version, I was really intrigued. Below is my Maybelline Superstay Ink Crayon review.
WHAT IS IT?
Maybelline Superstay Ink Crayon has an 8HR NO FADE MATTE formula that will keep your lipsticks intact the whole day. It claims that it has the most precise tip for the easiest application. It glides effortlessly, can be easily tapered with its built-in sharpener, and is impermeable to smudges and transfer. It comes in 12 shades, but so far only 10 are currently available in the Philippines. You can read its full ingredient analysis in CosDNA.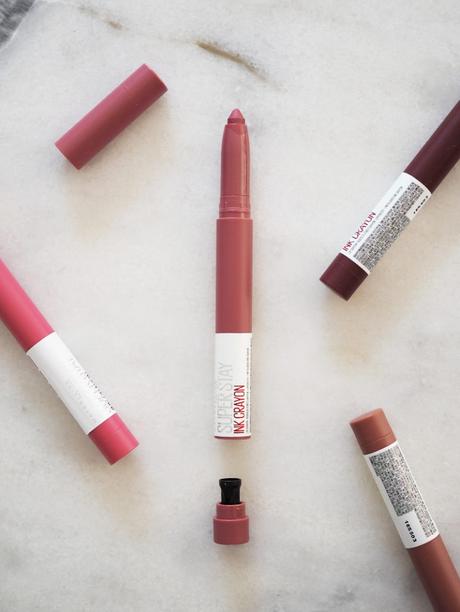 PERFORMANCE
APPLICATION: Use the precise tip, trace the outline of your lip. And then fill the inner parts of your lips.
SCENT: It has the same exact scents are their Matte Ink Liquid Lipstick counterpart which resembles a cake frosting.
PACKAGING: It's a retractable pen that comes with a sharpener on the bottom if you want the tips to stay pointy.
TEXTURE & FORMULA: It's creamy but not that creamy compared to Maybelline's other matte lipsticks.
MY THOUGHTS
Honestly, I was a skeptic when I bought these ink crayons. I was expecting it to be very dry and hard to apply but it wasn't! It glides smoothly on the lips, the application was so easy and faster than using its liquid lipstick counterpart.
I was also expecting that the shade will not last long on my lips, it will transfer a lot and the moment I eat, it's gone. But it didn't happen too! I ate Bulalo, deep-fried tawilis, and lechon kawali which are two very oily Filipino food, and the Maybelline SuperStay Ink Crayon stayed on my lips. Yes, it faded a little bit, but compared to other matte lipsticks I tried that isn't liquid, the shade is still bolder. If you follow me on Instagram, I'm sure you've seen it in my stories.
Besides those, the ink crayons are also highly pigmented. Even the lighter shades are popping on my brown skin tone. Some of you might gasp, but I swear, this is better than Charlotte Tilbury, Clinique, Dior, etc! And yes, I am open to a friendly lipstick challengee, just slide into my DMs.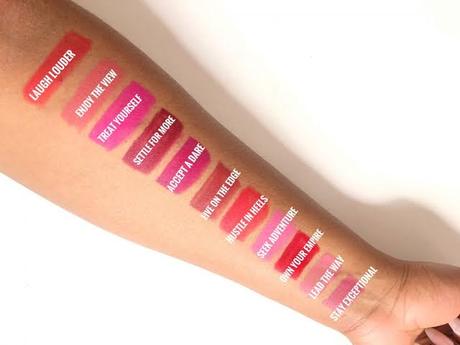 Photo via HelloGiggles.com
VERDICT
PROS: It lasts long for really up to 8 hours even after you eat and drink. Glides smoothly on the lips during application, yet doesn't smudge, highly pigmented, and REALLY AFFORDABLE.
CONS: I know they already have 12 shades available, but personally, I think they need more!
WHERE TO BUY?
What do you think of this Maybelline Superstay Ink Crayon Review? Have you tried affordable makeup that is better than luxury brands? Share your thoughts below!