A reliable refrigerator is worth its weight in gold. On top of keeping your food safe to eat, a reliable fridge from a top-notch brand can save you a fortune in costly repairs.
The only problem is that finding a dependable fridge is much harder than it sounds. While a high-end refrigerator may be well-made and have all the sophisticated features you want, this is no guarantee that it will stand the test of time.
Often, it comes down to placing your trust in the reputation of the brand itself. So, which brands make the most reliable refrigerators?
That partly depends on the person you're asking. However, these brands have been consistently earned high marks for making reliable refrigerators in 2019.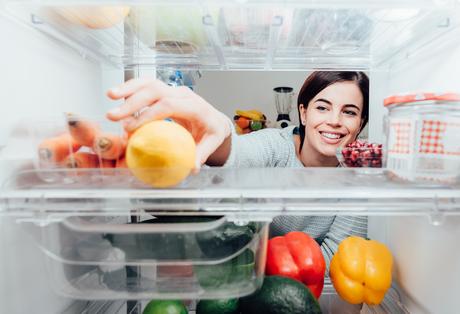 1. Whirlpool
Whirlpool has long had a reputation for building reliable home appliances that are engineered to last. While they've been making their signature washing machines for more than 100 years, it's their top-notch refrigerators that are now grabbing headlines.
Puls, an appliance repair company, surveyed hundreds of repair technicians to gauge the most reliable brands. According to the results, Whirlpool was considered the most reliable brand for refrigerators and the most recommended home appliance brand overall.
From finger-print resistant stainless-steel to sophisticated french door refrigerators, Whirlpool offers a wide selection of refrigerators in various colors and configurations. No matter which fridge style you choose, you can rest easy knowing you've chosen one of the most reliable brands on the market.
2. KitchenAid
KitchenAid is an American brand that is well-known for making high-quality kitchen appliances-and, no, we're not just referring to the brand's iconic stand mixers that have become revered by chefs and bakers everywhere. In the Puls survey, KitchenAid was recommended as the best choice for refrigerators after Whirlpool.
KitchenAid is owned by Whirlpool, so it's no surprise that the Puls survey rates this brand so highly for refrigerators. The brand is known for placing emphasis on functionality and attention to detail, which you'll likely pick up on once you start perusing KitchenAid refrigerators and making note of their impressive features.
Speaking of features, be sure to check out their innovative five-door configuration fridge. It offers five doors, including two self-closing drawers to optimize organization and freshness!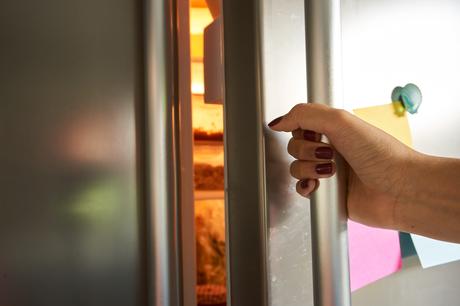 3. Samsung
If tech features are your second priority (after reliability, of course) in a refrigerator, check out Samsung. The Korean-based brand has brought its cutting-edge technology over into the world of refrigeration, and the results are spectacular.
Samsung is perhaps most notable for its award-winning Family Hub refrigerator, which has taken connected home technology to a new level. With personalized food management and enhanced organization, the Samsung Family Hub has revolutionized how people use their kitchens.
To top it off, the Puls survey recommended Samsung just behind Whirlpool and KitchenAid, making it a reliable choice for homeowners. Whether you're getting a Samsung smart fridge or one of its standard models, you can count on unbeatable performance and reliability.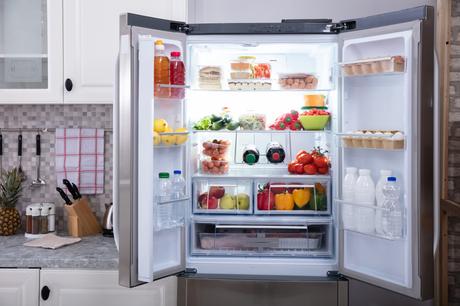 4. LG
Like Samsung, LG is a tech-savvy brand based in South Korea. Known for its stylish designs and innovative technology, LG was one of the first home appliance brands to export its products to the United States.
LG offers a vast collection of high-quality refrigerators, including side-by-side, top-freezer, bottom-freezer, door-in-door, and counter depth styles. And, if you're worried about reliability, rest assured that LG was ranked as #1 in product quality and service quality in 2018 American Customer Satisfaction Index ratings
5. GE Appliance
Cutting-edge and modern, GE Appliance has long been one of America's most trusted home appliance brands. Known for combining timeless design with ingenious features, GE Appliance offers a wide collection of refrigerators that are as reliable as they are stylish.
One important thing to note is that GE Appliance (GE's appliance division) was sold to Chinese company Haier in 2016. While some initially worried that the acquisition would lead to a decrease in the brand's quality and reliability, no such decline has been noted.
In fact, GE Appliances has been doing incredibly well in the last few years and is now quietly working toward becoming America's #1 home appliance brand. From compact refrigerators in black stainless steel to their innovative GE Profile Series with ENERGY STAR ratings, the GE Appliance brand remains a reliable and trustworthy brand in 2019.
Final Thoughts
While these brands are noted for their reliable refrigerators, this is still no guarantee that your refrigerator will be long-lasting and hassle-free. It largely depends on how well you take care of your refrigerator and which type of configuration you choose.