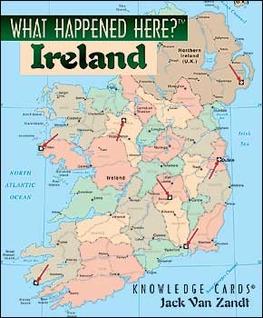 This Tuesday night, Trivia at The Mad Hatter will feature "Ireland Trivia", seven multiple choice questions connected to the Emerald Isle, in honor of the St. Patrick's Day holiday coming up on Sunday. (I do Ireland Trivia every St. Patrick's Day, so why mess with tradition, right?)
The Q Train lightning round will be "Born In The British Isles Trivia." I will give you the names of ten current well-known celebrities who were born in either Ireland, England, Scotland or Wales. You have to tell me which one it is.
The Sneak Peek question for this week is:
"Which of the Beatles was the only one who was left handed?"
We will get started at 8 PM. Once again I want to thank all of you who have made our new Trivia Night at The Mad Hatter so successful so far, and making the other place a distant memory. I hope to see many of you on Tuesday night for another great night of Trivia Q&A!