Originally posted on Friends of Justice: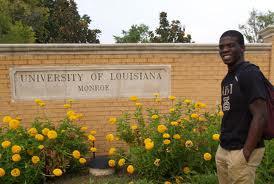 Theo Shaw during his college days
By Alan Bean
Almost five years have passed since I wrote a blog post called "Jena 6 to Law School".  Back then, Theo Shaw was ready to graduate from the Louisiana State University, Monroe and was dreaming of law school.
Theo Shaw is dreaming no more.  As this article in the New Orleans Times-Picayune reports, Theo has been awarded a full-ride scholarship to attend the School of Law at the University of Washington.
Since graduation, Theo has been working with the New Orleans office of the Southern Poverty Law Center, a job that frequently saw him working with prison inmates.  Interviewed in 2012, Shaw explained why he wanted to be a defense attorney."This could be my ego," he said, "but I really think I could be an awesome trial attorney as far as being able to advocate on behalf of other people – being…
View original 931 more words