Thenkuzhal murukku recipe – a common snack for Diwali and other occasions.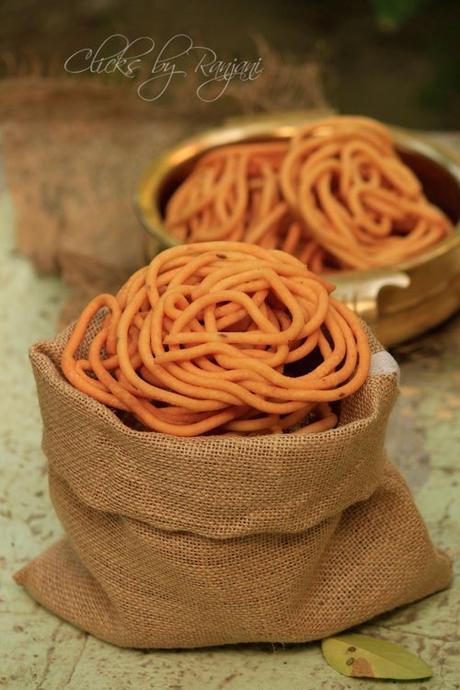 you might like these snacks recipes also:
Rajma Cutlet

Steamed Maravalli Kizhanghu

Potato Bajji

Moong dal Sundal

Medu Vada

Wheat Pidi kozhukattai

Aloo Paneer Rolls

Channa Sundal

Chick Peas Sundal

Ammini Kozhukattai

karamani vada

Karamani sweet Sundal

Bitter gourd chips

Vettu Cake

Masala vada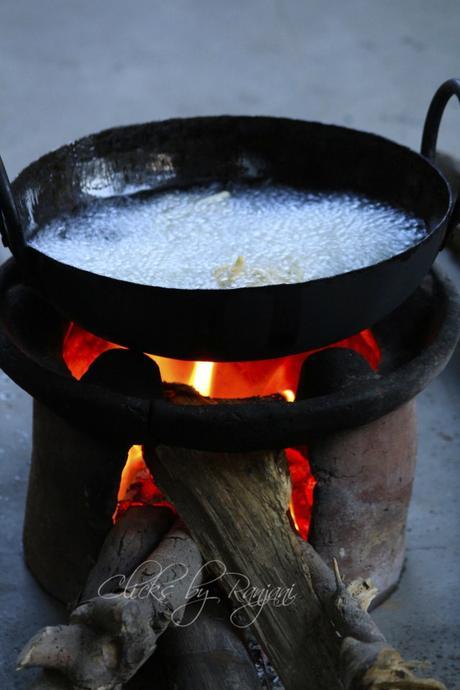 Ingredients:
Raw Rice – 2 cups
Urad dal (white variety ) – 1 cup
Jeera – 2 tsp
Hing – ½ tsp
Ghee – 1 tbsp
Salt – as  required
Water – to knead dough
Refined oil – to fry murukku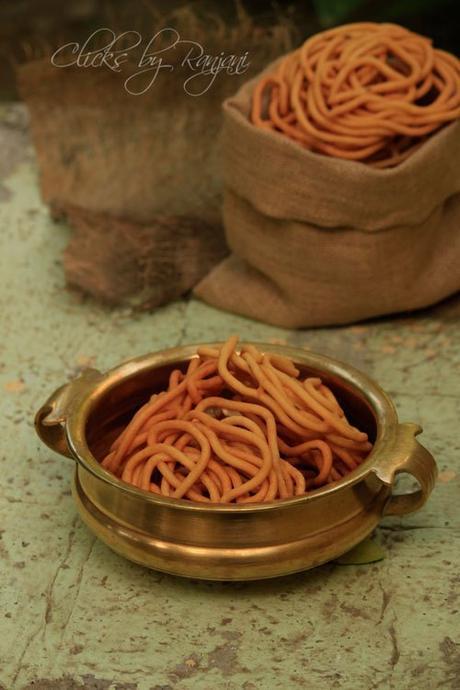 How to make thenkuzhal murukku recipe:
Wash rice with enough water and drain the water completely. Place it in clean cotton cloth and dry well in sunlight for 4 to 5 hrs.
Heat a kadai, dry roast urad dal till nice aroma comes.
Combine dried raw rice and roasted urad dal together and grind it in flour mill if preparing in big batches. For the above-mentioned level, you can fine process in the mixer.
Sieve the flour, mix jeera seeds, salt, hing, and ghee. Stir using a spoon to combine all the ingredients.
By adding water little by little knead a smooth dough. The dough must be little thick. Don't make the dough as loose by adding more water.
Heat a kadai, add enough oil to fry murukku. Keep the murukku press ready.
Take a small portion from the dough, put in murukku press and make medium sized murukku directly in oil or in butter sheet and the place in hot oil.
Fry both sides equally, drain oil and place on a kitchen towel to drain excess oil.
Repeat the same process for remaining dough. Once done all the dough keep the murukku in air tight box.