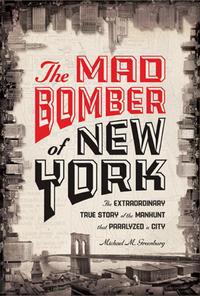 In past years in this blog, I have done the odd comment about some of the really dumb "letters to the editor" I see in the local papers. I haven't been reading the papers much recently, but I did stumble across the "Voice of the People" column in today's New York Daily News saw this beauty about the recent Jorge Posada nonsense:


"I think the headline "Mad Bomber" (May 17), regarding Jorge Posada, was uncalled for. We don't need a terrific baseball player referred to as a terrorist."


Good lord. Where do I begin on this one? (I'll give the person a break and won't mention the person's name here who wrote this.) I guess we now have to stop referring to the Yankees as "The Bronx Bombers", the nickname they've had for decades, because we don't want to confuse them with terrorists, right?
I have no idea if this person is a Yankee fan or not, but the letter smacks of PC to me. And I bet this person doesn't know the Yankees are known as "The Bronx Bombers."
It's too easy to say that all Yankee fans are idiots, so I won't say that.
Yep, love those letters to the editor. They never cease to entertain.