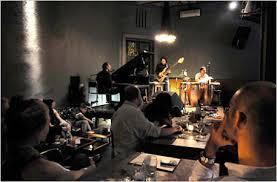 I am a big fan of live music.  One of the things that I like to do when I travel is to check out the music scene in whatever city I happen to be in.  I had been speaking with some friends here in Buenos Aires and we decided to go for a live jazz show.
After doing some research we decided to check out Thelonius Club, located at Salguero and Güemes.  We started off the night by grabbing dinner at one of the many restaurants surrounding the nearby Plaza Güemes.
We entered through the doorway and had to wait to be "buzzed" up to the top level.  I felt like I was entering a speakeasy from the Roaring Twenties back home in the states.  Soon enough, a green light flashed and we walked up a flight of stairs to the first floor, where we were greeted by the hostess.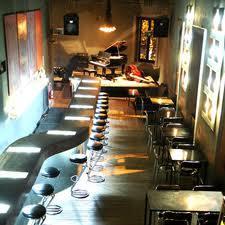 The cover that night was ARG 65 pesos.  Cover at the Theolinus Club varies from as low as ARG 50 pesos to as high as ARG 150 pesos, depending on the notoriety of the performers.  The cover fee does include a drink however.
We grabbed some drinks at the bar and then headed towards a table in the back to watch the performers.  I was really struck by the ambience in the bar — as they say in Buenos Aires, it was buena onda (very cool).  It is a great spot to just chill and catch up with friends.  Around 11pm, the group of musicians started to play.
On the stage that night was the sextet lead by singer Fernanda Laza.  She was accompanied by a guitar player, a pianist, a saxophonist, a bassist, and a percussionist.  The group performed some classic jazz hits, such as "Never Will I Marry" by the famous Julian Edwin "Cannonball" Adderley.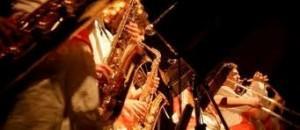 I throughly enjoyed my time at the Thelonius Club and I will definitely be going back sometime soon.  As someone who has been to jazz clubs around the world, including the Blue Note Jazz Club in New York City, I highly recommend a visit to the Thelonius Club if you have the slightest interest in live jazz music.
Important Information:
Address: Salguero 1884, 1st Floor
Hours: Check the schedule of events here, but shows start anywhere from 11pm up to 12:30am.  The bar opens much earlier than the start time of any given show.
Mass Transit from Expanish: Subway "Line D" to the Bulnes Station.  Get out and walk two blocks to the Thelonius Club.