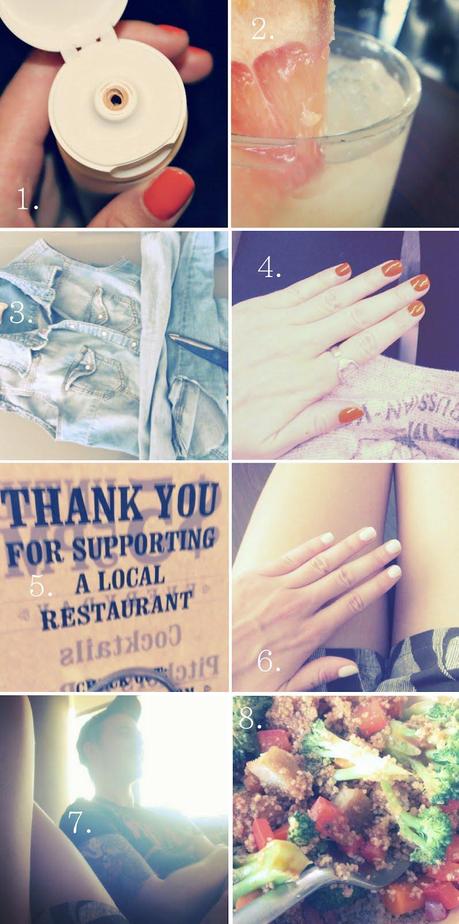 1- The best tinted moisturizer ever. Check out a post about this product HERE.
2- A yummy breakfast cocktail for my boyfriend at one of our favorites, Windsor.
3- I've had a small addiction to cutting up clothing lately. I now own my own jean button up vest.
4- "Orange, It's Obvious" from Essie. Bright orange for summer!
5- I love supporting local business. A great table topper at Windsor.
6- "Waltz" from Essie. A great white for summer to switch it up.
7- Being super lazy on the weekend. I love my man.
8- One of our favorite home cooked meals. Cous Cous, stir fried red pepper, carrots, and broccoli in a zesty lime ginger sauce.