The Writing Lesson is your basic learn to write printables for print, script and cursive.  No need to buy a new workbook every year!
"Primary style is suitable for very young children from ages 3 to 7.  The  Script style is for children in grades 1 to 3.  The Cursive style is for children in grades 4 and 5.  The CD contains all three styles.  Each style has worksheets for practicing Letters, Numbers, and Words."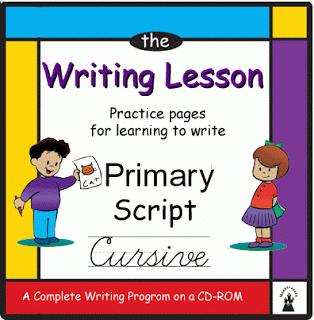 Containing hundreds of pages, this is a good investment for use for years to come!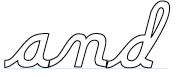 Cursive

Print (Primary)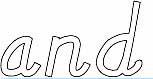 Script
Also included are illustrated Story Writing Pages with a list of words to use within the story and The Word Book from The Reading Lesson (review forthcoming!)
While having all writing printables in one convenient, easy to access and use location is a definite plus, for us, we already have a tried and true program that has blessed us throughout the years.
Disclaimer:
I received a cd-rom of The Writing Lesson free of charge in exchange for an honest review. This post written and property of Homeschool Circus and can be found at: www.upatdawnreadytowork.com.