Exactly ten years ago I shared this wonderful relic of the Olde Days of the Blogosphere, by John Scalzi. It was old then, and it's even older now. Still make me laugh, though. Maybe it will you too.
An Algonquin Round Table Christmas (1927)

Alexander

Woolcott

, Franklin Pierce Adams, George Kaufman, Robert Benchley and Dorothy Parker were the stars of this 1927 NBC Red radio network special, one of the earliest Christmas specials ever performed. Unfortunately the principals, lured to the table for an unusual evening gathering by the promise of free drinks and

pirogies

, appeared unaware they were live and on the air, avoiding witty seasonal banter to concentrate on trashing absent Round

Tabler

Edna Ferber's latest novel, Mother Knows Best, and complaining, in progressively drunken fashion, about their lack of sex lives. Seasonal material of a sort finally appears in the 23rd minute when Dorothy Parker, already on her fifth drink, can be heard to remark, "one more of these and I'll be sliding down Santa's chimney." The feed was cut shortly thereafter. NBC Red's 1928 holiday special "Christmas with the

Fitzgeralds

" was similarly unsuccessful.
The Mercury Theater of the Air Presents the Assassination of Saint Nicholas (1939)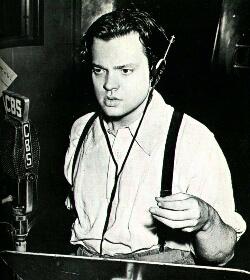 Listeners of radio's Columbia Broadcasting System who tuned in to hear a Christmas Eve rendition of Charles Dickens' A Christmas Carol were shocked when they heard what appeared to be a newscast from the north pole, reporting that Santa's Workshop had been overrun in a blitzkrieg by Finnish proxies of the Nazi German government. The newscast, a hoax created by 20-something wunderkind Orson Wells as a seasonal allegory about the spread of Fascism in Europe, was so successful that few listeners stayed to listen until the end, when St. Nick emerged from the smoking ruins of his workshop to deliver a rousing call to action against the authoritarian tide and to urge peace on Earth, good will toward men and expound on the joys of a hot cup of Mercury Theater of Air's sponsor Campbell's soup. Instead, tens of thousands of New York City children mobbed the Macy's Department Store on 34

th

, long presumed to be Santa's New York embassy, and sang Christmas carols in wee, sobbing tones. Only a midnight appearance of New York mayor

Fiorello

LaGuardia

in full Santa getup quelled the agitated tykes. Welles, now a hunted man on the Eastern seaboard, decamped for Hollywood shortly thereafter.
Ayn Rand's A Selfish Christmas (1951)

In this hour-long radio drama, Santa struggles with the increasing demands of providing gifts for millions of spoiled, ungrateful brats across the world, until a single elf, in the engineering department of his workshop, convinces Santa to go on strike. The special ends with the entropic collapse of the civilization of takers and the spectacle of children trudging across the bitterly cold, dark tundra to offer Santa cash for his services, acknowledging at last that his genius makes the gifts — and therefore Christmas — possible. Prior to broadcast, Mutual Broadcast System executives raised objections to the radio play, noting that 56 minutes of the hour-long broadcast went to a philosophical manifesto by the elf and of the four remaining minutes, three went to a love scene between Santa and the cold, practical Mrs. Claus that was rendered into radio through the use of grunts and the shattering of several dozen whiskey tumblers. In later letters, Rand sneeringly described these executives as "anti-life."
The Lost Star Trek Christmas Episode: "A Most Illogical Holiday" (1968)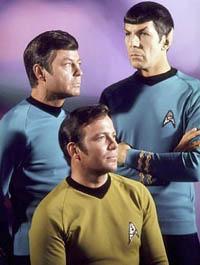 Mr. Spock, with his pointy ears, is hailed as a messiah on a wintry world where elves toil for a mysterious master, revealed to be Santa just prior to the first commercial break. Santa, enraged, kills Ensign Jones and attacks the Enterprise in his sleigh. As

Scotty

works to keep the power flowing to the shields, Kirk and Bones infiltrate Santa's headquarters. With the help of the comely and lonely Mrs. Claus, Kirk is led to the heart of the workshop, where he learns the truth: Santa is himself a pawn to a master computer, whose initial program is based on an ancient book of children's Christmas tales. Kirk engages the master computer in a battle of wits, demanding the computer explain how it is physically possible for Santa to deliver gifts to all the children in the universe in a single night. The master computer, confronted with this computational anomaly, self-destructs; Santa, freed from mental enslavement, releases the elves and begins a new, democratic society. Back on the ship, Bones and Spock bicker about the meaning of Christmas, an argument which ends when

Scotty

appears on the bridge with egg

nog

made with

Romulan

Ale.
Filmed during the series' run, this episode was never shown on network television and was offered in syndication only once, in 1975. Star Trek fans hint the episode was later personally destroyed by Gene Roddenberry. Rumor suggests Harlan Ellison may have written the original script; asked about the episode at 1978's

IgunaCon

II science fiction convention, however, Ellison described the episode as "a quiescently glistening

cherem

of pus."
Bob & Carol & Ted & Santa (1973)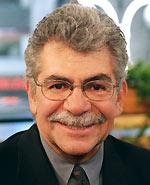 This ABC Christmas special featured Santa as a happy-go-lucky swinger who comically wades into the marital bed of two neurotic 70s couples, and also the music of the Carpenters. It was screened for television critics but shelved by the network when the critics, assembled at ABC's New York offices, rose as one to strangle the producers at the post-viewing interview. Joel

Siegel

would later write, "When Santa did his striptease for Carol while Karen Carpenter sang 'Top of the World' and peered through an open window, we all looked at each other and knew that we television critics, of all people, had been called upon to defend Western Civilization. We dared not fail."
A Muppet Christmas with

Zbigniew

Brzezinski (1978)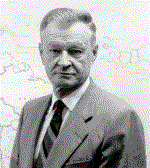 A year before their rather more successful Christmas pairing with John Denver, the

Muppets

joined Carter Administration National Security Advisor

Brezezinski

for an evening of fun, song, and anticommunist rhetoric. While those who remember the show recall the pairing of

Brzezinki

and Miss Piggy for a duet of "Winter Wonderland" as winsomely enchanting, the scenes where the NSA head explains the true meaning of Christmas to an assemblage of

Muppets

dressed as Afghan

mujahideen

was incongruous and disturbing even then. Washington rumor, unsupported by any Carter administration member, suggests that President Carter had this Christmas special on a repeating loop while he drafted his infamous "Malaise" speech.
The Village People in Can't Stop the Christmas Music — On Ice! (1980)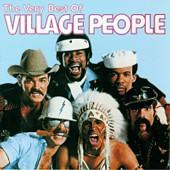 Undeterred by the miserable flop of the movie Can't Stop the Music!, last place television network NBC aired this special, in which music group the Village People mobilize to save Christmas after Santa Claus (Paul Lynde) experiences a hernia. Thus follows several musical sequences — on ice! — where the Village People move Santa's Workshop to Christopher Street, enlist their friends to become elves with an adapted version of their hit "In The Navy," and draft film co-star Bruce Jenner to become the new Santa in a sequence which involves stripping the 1976 gold medal decathlon winner to his shorts, shaving and oiling his chest, and outfitting him in fur-trimmed red briefs and crimson leathers to a disco version of "Come O Ye Faithful." Peggy Fleming, Shields and

Yarnell

and Lorna

Luft

co-star.
Interestingly, there is no reliable data regarding the ratings for this show, as the Nielsen diaries for this week were accidentally consumed by fire. Show producers estimate that one in ten Americans tuned in to at least part of the show, but more conservative estimates place the audience at no more than two or three percent, tops.
A Canadian Christmas with David

Cronenberg

(1986)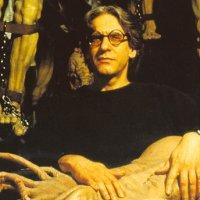 Faced with Canadian content requirements but no new programming, the Canadian Broadcasting Company turned to Canadian director David

Cronenberg

, hot off his success with Scanners and The Fly, to fill the seasonal gap. In this 90-minute event, Santa (Michael

Ironside

) makes an emergency landing in the Northwest Territories, where he is exposed to a previously unknown virus after being attacked by a violent moose. The virus causes Santa to develop both a large, tooth-bearing orifice in his belly and a lustful hunger for human flesh, which he sates by graphically devouring Canadian celebrities Bryan Adams, Dan

Ackroyd

and Gordie Howe on national television. Music by Neil Young.
Noam Chomsky: Deconstructing Christmas (1998)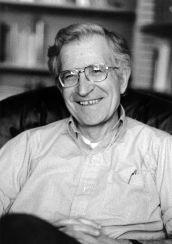 This PBS/

WGBH

special featured linguist and social commentator Chomsky sitting at a desk, explaining how the development of the commercial Christmas season directly relates to the loss of individual freedoms in the United States and the subjugation of indigenous people in southeast Asia. Despite a rave review by Z magazine, musical guest Zach

de

la Rocha and the concession by Chomsky to wear a seasonal hat for a younger demographic appeal, this is known to be the least requested Christmas special ever made.
Christmas with the

Nuge

(2002)
Spurred by the success of The

Osbournes

on sister network MTV, cable network

VH

1 contracted zany hard rocker Ted

Nugent

to help create a "reality" Christmas special.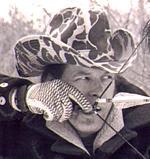 Nugent

responded with a special that features the Motor City Madman

bowhunting

, and then making jerky from, four calling birds, three French hens, two turtle doves, and a partridge in a pear tree, all specially flown in to

Nugent

's Michigan compound for the occasion. In the second half of the hour-long special,

Nugent

heckles vegetarian Night Ranger/Damn Yankees bassist Jack Blades into consuming three strips of dove jerky. Fearing the inevitable PETA protest, and boycotts from

Moby

and Pam Anderson,

VH

1 never aired the special, which is available solely by special order at the

Nuge

Store on

TedNugent

.com.