It's been awhile since I've shared anything health related with you, so today I want to do just that!
As many of you know, I'm planning to start a career in the health & fitness industry. I'm so stoked about it and lately, I've been exploring a lot of different health/fitness options in effort to broaden my knowledge.
What good is knowledge if I don't get to share it with someone?! That's where YOU come in :) I want to share a health tip that I've been using the past 2 weeks.
It's pretty simple....
Are you ready?
Drink a glass of warm lemon water every morning.
Sounds pretty gross, doesn't it? I thought so, too when I read about it for the first time on Lauren Conrad's blog. But honestly, it's not as bad as you'd think! And the wonders that it's done for me are mind boggling. But my mind is boggled pretty easily...just saying.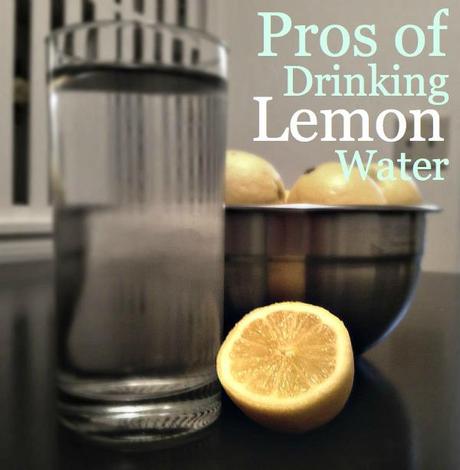 Pro #1: It really helps your skin!
I've been struggling with acne ever since I started wearing MAC make up. I recently made the switch to Bare Minerals, which you can read about here. It has been a miracle for my skin. So my acne is under control thanks to Bare Minerals...and now, thanks to this wonderful lemon water concoction, my skin has a natural glow to it. Lemons are loaded with vitamin C and they help rejuvenate your skin from the inside out. Hello CHEAP anti-aging remedy! My grandma even made a comment this past weekend that my skin looked really good!
Pro #2: It boosts your energy level!
If you follow me on Twitter, you know that I am by no means a morning person. BY NO MEANS. I have such a hard time waking up and getting out of bed. It's miserable. But once I'm up and I drink my glass of lemon water, I get a burst of energy & feel refreshed. It's not the same feeling that coffee gives you. No jitters/shakes, no smelly coffee breath and NO crashing at 2 P.M. The energized feeling lasts throughout the entire day. Lemons hydrate and oxygenate your body, which in turn makes you feel revitalized.
Pro #3: It helps your stomach!
This may be a little TMI, but I'm just being real...drinking warm lemon water every morning really keeps things moving in your insides...if you know what I mean. In other words, it keeps you regular/cleansed. It also aids in digestion and keeps you from feeling bloated.

....................................................................


There are many other pros to drinking lemon water, but these are the 3 that have directly impacted me the last 2 weeks.
So what I do:
I fill a glass with about 14 ounces of warm water.  (I just use plain water from my Keurig, because it comes out hot.)  I squeeze the juice form 1/2 of a lemon into the glass of water. I drink the water.
Yep, that's it! And in case you're wondering, I still drink a smoothie and a cup of coffee every morning as well. I don't think I'll ever be able to give up my coffee. EVER! I just love the smell, the taste, the warmth...okay, enough about my coffee addiction.
A little disclaimer: the lemon water is not as enjoyable as latte from Starbucks, far from it actually. But trust me...it will do wonders for your skin, innerly level & stomach!
So what are you waiting for? DRINK UP :)
source