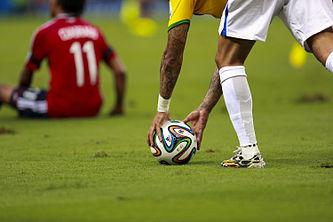 So it's big local news yesterday. This, from the Star.
Arrowhead Stadium could host a 2026 World Cup match. What's that worth to KC?
Leaders in Kansas City want to have the soccer World Cup come to Kansas City.
Terrific.
By 2020, we'll have our new downtown hotel, right?
And our new, single terminal airport?  So what if it costs us more than 1 billion dollars--and far, far higher prices to fly in and out of town. Right?
The irony, of course, is that, to do so, to get this World Cup Soccer and all the attention and recognition it would bring us, the city? The irony is, we need to have more mass transit, they make clear.
And there's the rub.
Kansas Citians have been ignoring or even out and out fighting against mass transit----but this would require it.
Fantastic.
Maybe we'll get it yet.