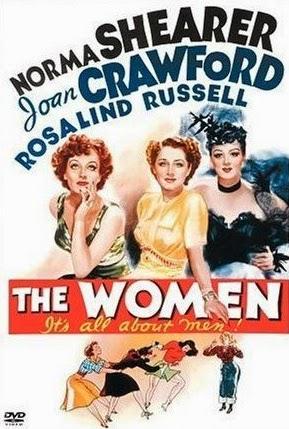 I don't usually review classic films, but I recorded The Women from TCM and finally got around to watching it and boy is it fabulous!
The cast is all women, I mean ALL women...right down to the animals on the set! It was written by a woman (adapted by 2 women from the play The Women by Clare Boothe Luce- what a woman!) and has a cast of over 130 females in speaking parts.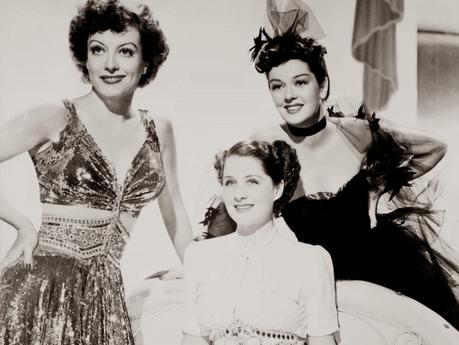 Starring Norma Shearer as the "good girl" Mary Haines and Joan Crawford as the "other woman" Crystal Allen, but the one who steals the show is Rosalind Russell who plays the "bitchy friend" Sylvia Fowler so well that you can't hate her like you should. She is just sooooo funny!
Although it was directed by a man, George Cukor, his homosexuality may have given him an advantage in tackling the film as only a director who really understands women could have done such a fabulous job with the subject matter. And that he did.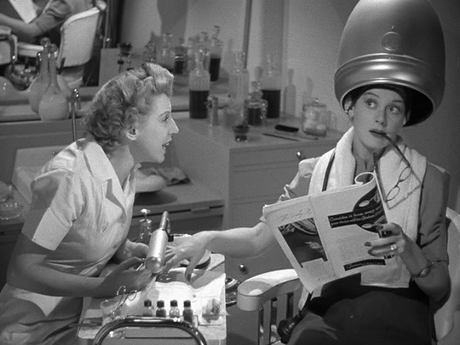 Olga the manicurist: She's got those eyes that run up and down a man like a searchlight!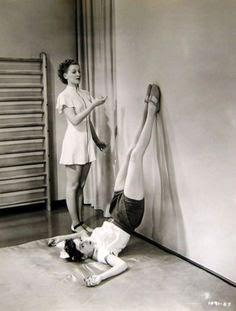 Exercise instructress: Arms flat. Crawl slowly up the wall...
Sylvia Fowler: The way you say that makes me feel like vermin.
Exercise instructress: That shouldn't be much effort. I mean crawling up the wall.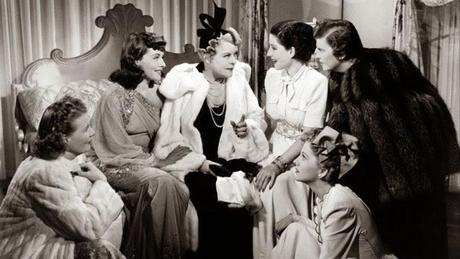 Countess DeLave: Get me a bromide. And put some gin in it!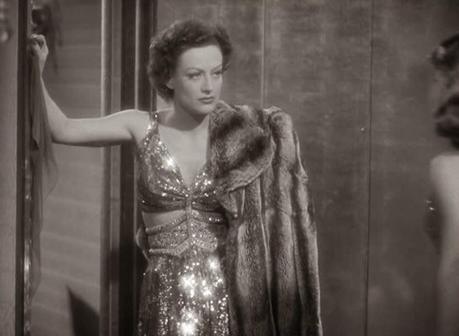 Crystal Allen: There's a name for you, ladies, but it isn't used in high society...outside of a kennel.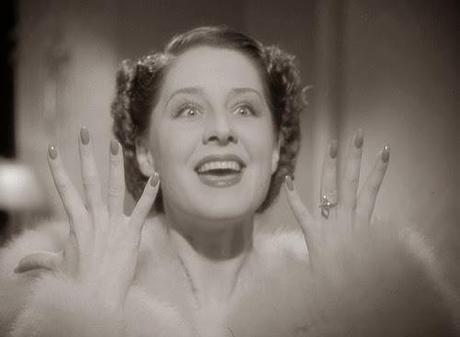 Mary Haines: I've had two years to grow claws mother. Jungle red!
I think my enjoyment of The Women was only tempered by a bit of guilt at seeing some of myself and my friends reflected in the gossiping especially. I will think of this film often when tempted to pass judgment in the future.
I was amazed at how little things have changed in 75 years as well, including an early spin class at the spa. I kid you not! A very modern film in many respects (and women never change it seems). It was a little weird however to hear a line like "Living alone has it's compensations. Heaven knows it's marvelous to spread out in bed like a swastika"!!!!
Lastly, if you don't know anything about the author of the original play Clare Boothe Luce, you should take a minute and read her Wikipedia page.  She was a writer, Congresswoman, Ambassador to Italy and Brazil and even coined the phrase "No good deed goes unpunished". This awesome woman needs to be remembered, so please join me in awe.
Cheers!
P.S. Skip the 2008 version. The original is here: