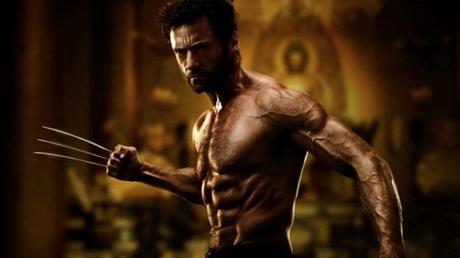 It's a wonder how Wolverine could keep coming back and entice us with his latest outing even with his recent string of bad films. It's almost as if his healing factor is able to heal his rep every single time…but I believe that as fans of the wildly popular comic character, we just want him to finally get the film he deserves. It's a strange phenomenon in which the character becomes far bigger than the movies they're restricted to, something I like to call the "Daniel Day Lewis factor," although Daniel Day Lewis is an actor and not a character. I think. Also, this terminology kind of fails if you keep poking holes in it, so quit it.
Here's the international trailer for "The Wolverine" that everyone has been waiting for.
I like the fact that they're exploring the vulnerable side of Logan by making him mortal. But does that mean his healing factor is significantly weaker, or that he no longer possesses it? (I am posing this question since a lot of the action scenes in the trailer showcase him healing back from his wounds, so perhaps he's not all-the-way mortal) Also, we finally get to see the Silver Samurai in his fully armored glory, which is just gravy. Or soy sauce…whatever the Japanese culinary equivalent is.
Um, things are looking very optimistic for this movie.
Written by Daniel Lee
@zombee_f
@2cool4blog