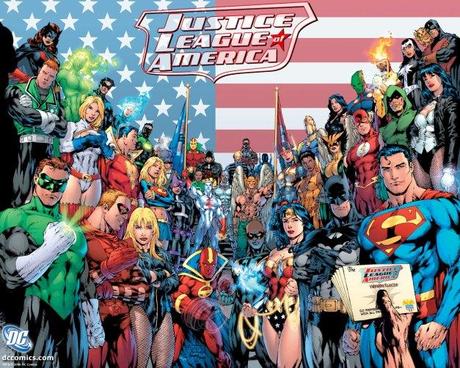 We all know that Warner Brothers is waiting to see how well Man of Steel does in the box office before pulling the trigger on their Justice League project, but another information surfaced recently about who could possibly helm the potentially bank breaking film: Zack Snyder. It really doesn't come as a surprise to hear his name being in consideration, but I think this pretty much kills off all rumors of Christopher Nolan being up for that task, not that anybody was holding their breath or anything. I also believe DC is trying to lock in the young director for years to come (considering that they're trying to build an entire universe) and his expertise on all things nerdy could come in handy for them, much like Joss Whedon for Marvel.
According to Collider, there is an interview with Zack Snyder in the latest issue of Empire that covers everything Man of Steel. He confirmed that the running time for the new Superman film will be two hours and twenty-eight minutes and for all intents and purposes IS the director's cut version that he wanted to deliver to the mass audience. Zack was also not shy about taking a jab at the post 3-D conversion cut of the film, saying that it is not the definitive version, but rather an option for the viewers, that "it is not Superman 3D, it is Man of Steel, available in 3D." This stays just between you and me, but I think being under the tutelage of Christopher Nolan has made him a little weary of the 3-D process and when he's a big enough name in the industry, I guess studios will take heed to his distaste for the format and we can all be three bucks richer in the future (not taking into account future inflation).
Written by Daniel Lee
@zombee_f
@2cool4blog
Related Post:
Christian Bale to Return as Batman in "Justice League"?