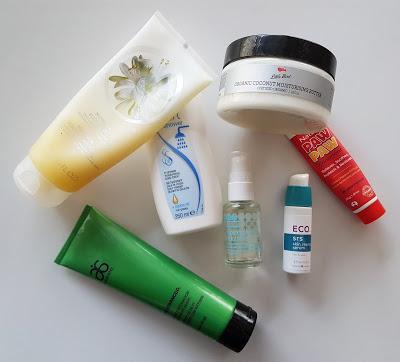 Now that winter is here it's time to switch up my skin care routine. I've swapped out my light, matte products and changed to rich, hydrating products for my face, got out the rich hand creams, swapped my shower gel for something with more oomph and put away the thick body lotions in favour of something lighter. Yes, you read that right. I know it sounds strange but in winter I use lighter body lotions so that I can get dressed as soon as I've applied my body lotion.
Instead of just using one serum I layer a hydrating serum over the top of my regular serum. I also apply moisturiser and tinted moisturiser under my foundation. It sounds like a lot of steps but it doesn't take long. I usually apply  all of my skin care products, give them a few minutes to soak in then apply my base products, let them absorb for a few minutes then do my make-up. Easy.  
Do you change your skin care with the seasons?