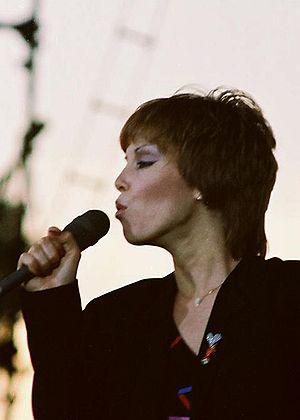 So I have come to the conclusion that, in this life, my 1st few dream concert tours will never happen. What is it you ask? The Beatles with Jimi Hendrix or Big Brother and the Holding Company with Amy Winehouse and Axl Rose. Sadly about 1/3 of these people are dead (John Lennon, George Harrison, Janis Joplin, Jimi Hendrix, and Amy Winehouse) and one is a bit bipolar and LOVES to cause fights.
However, one could happen with lots of wishful thinking: a tour with Heart, Pat Benatarand Stevie Nicks – the queens of rock and
roll! They could call it the Wild Hearts, Lovemongers, and Heartbreakers tour.
Could you imagine what their setlists would be? Here's what I think it would be:
Pat Benatar
Invincible
You Better Run
In the Heat of the Night (with Stevie Nicks)
Go
Diamond Fields
Treat Me Right
We Live For Love
We Belong (with Nancy Wilson on acoustic guitar)
Anxiety (Get Nervous)
Heartbreaker
Hell is for Children
No You Don't
Stevie Nicks
Stand Back
Outside the Rain
Gypsy
Secret Love
Ghosts are Gone
Wild Heart (Heart joins her for a duet)
Stop Draggin My Heart Around
 Enchanted
How Still My Love
Talk To Me
No Spoken Word
Edge of Seventeen (Pat Benatar joins her for a duet)
Heart