One artist that the Wild Heart has come to have a strong love for lately is the Who. They are, and always will be, the quintessential showmen of rock & roll with their onstage personas.
The Who is one of those artists that are perhaps better live than their recordings. They prove this on their 1971 release Who's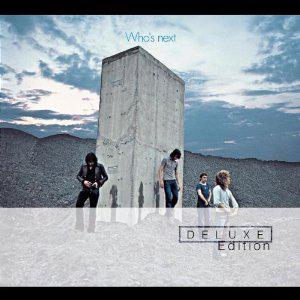 The Who mix the old with the new on "Who's Next"
Next. The best thing about this album is its usage of synthesizers on such songs as Baba O'Riley where lead singer Roger Daltry leads the rallying cry "we're all wasted!" with gusto. It makes the listener want to get up and do their best windmill air guitar. Baba O'Riley is only made better by the roaring violin that seems to dominate the track. It is nothing short of beautiful.
Though some tracks, such as Love Ain't For Keeping and My Wife sound like their classic 60′s songs like I Can See For Miles, this album was clearly a signal that the band was taking a step in a new musical direction. However, on Won't Get Fooled Again, those two musical worlds are meshed together.
Either way, it is a beautiful marriage of the musical style that made the Who popular in the first place with what is to come.