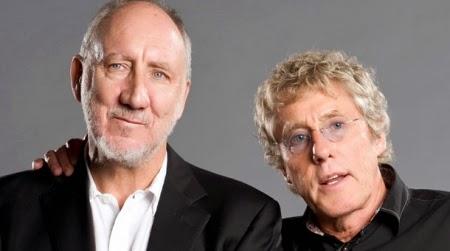 The Who wil hit the road to celebrate their 50th anniversary with a tour. Pete Townshend in Billboard:
It will be a world tour. I'm not crazy about going on the road, but I'm in good shape and once I start doing it -- and I'm still very good at it -- I'll take some pleasure from it.
An of course there's the inevitable question. Will there be a another album?
I'm trying to [look] through my 20,000 hours of complete and utter disorganized music [to find possible songs]. I'll be pulling some songs out of [his long-gestating project] 'Floss' to give to Roger to see if we've got enough to make an album. It might be a big waste of time, but I'm hoping there will be an album.
handful
On their last 2012-2013 tour they performed Quadrophenia in full plus a handful of popular favorites. A new DVD, Quadrophenia Live In London, hits the shops om June 10th.