THE 8TH WEEKUAL THURSDAY PP
I just ordered three 2011 Bollywood DVDs two days ago, and it's the first time that I've:
- ordered more than 1 Bollywood DVD on the internet (excluding German releases from amazon.de)
- ordered Bollywood DVDs from outside Germany (this time India), excluding
Salaam Namaste
 and
KANK
, which I ordered from Yash Raj (not at the same time)
- been patient enough to buy new releases on the internet, and not bought them at the local (ahem... is Hamburg local?) Indian store, where you can never be sure, if it's an original
I'm so excited. I just hope they'll be here in time. How long do DVDs ship from India to Germany?
And if you wondered, which DVDs I've ordered:
Tanu Weds Manu -
heard it's okay/ good (and Madhavan is in it)
Yeh Saali Zindagi
- I need to build my own opinion, everyone thinks so differently about it
Dum Maaro Dum
 - I - am - so - eager - to - see - myself (if it's crap or "crackatastic")
Sadly, just the other day some other DVDs were released, but well... I think I can wait (or buy at the local... ar... no... I  wouldn't do that).
Achcha, this week we have four new releases (don't believe in indiafm - never heard of our first release?!):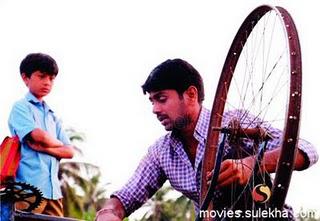 "Cycle Kick"... well, something with bicycles and Subhash Ghai...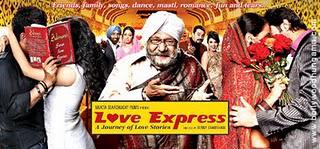 Could be an un-witty comedy... or a good one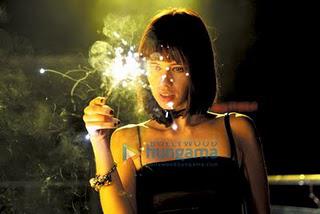 "Shaitan" - do I have to say more?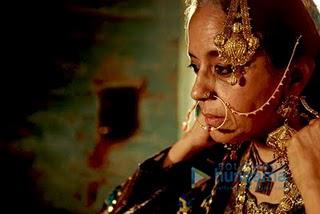 "West is West"... sounds okay... No, I haven't seen "East is East"

Cycle Kick
Director: Shashi Silgudia (debuting)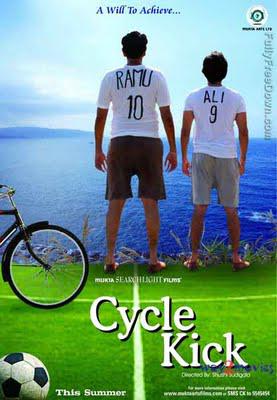 Believe me, there is almost zero percent information to find about this film on the internet.
I've searched (almost) everywhere, and all I could find was this poster, some stills and a list of the cast.
The cast is completely unknown to me, except for producer Subhash Ghai, who... well, who hasn't been
too
 successful for the past years...
So, just guessing without any information, I think this could be a sports film... also about friendship... and believing in yourself.
With a... big soul, you know? Like, a really good Subhash Ghai flick. There might also be music in it... And... it might flop.
Love Express
Director: Sunny Bhambani (debuting)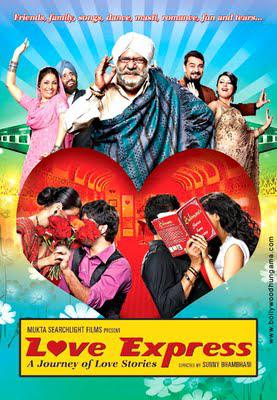 THEATRICAL TRAILER
This one looks even worse than "Cycle Kick", because it has a theatrical trailer. A bad one.
It looks so cheap and wanna-be, that... I want to puke. Okay, that's a bit exaggerated, but hello "they want to make it"? "FUN"? "Friends, family, songs, dance, masti, romance, fun and tears"?
And Subhash Ghai you little bastard, two films from debuting directors, both produced by you, releasing at
the same date
?
... That's all.
Shaitan
Director: Bijoy Nambiar (debuting but was Line Producer for Raavan)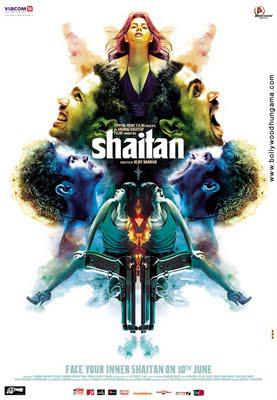 THEATRICAL TRAILER
Watching the trailer a second time, some doubts are popping up, but I still haven't lost my belief in "Shaitan" being a good film.
I really, really hope that it's not just a "we-want-to-shock-the-audience-of-India" film (like "Love Sex aur Dhokha" was at times), even thought that can also be fun.
I just want it to be outstanding, brilliant, new. "Dev D"-like. I mean, Anurag Kashyap is one of the producers. Has he ever done anything wrong? (Rhetorical question).
West is West 
Director: Andy De Emmony (various TV-series and TV-movies (non-Indian))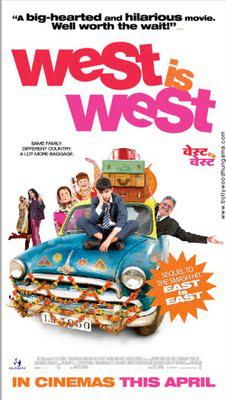 TRAILER
I don't like it when films are praised too much on the first look posters, but this film actually looks good. Judging from the trailer - I (almost) never watch more than the theatrical trailer before watching a film. So many films are being spoilt already in the first trailers, so I'm afraid of knowing too much before watching the film.
The director of this film is British (I guess), which might be complicated (crossover films, ya know... Shahrukh talked about it lately), but I'm definitely getting the appeal for this film...
I think I'll watch "East is East" soon, to fill out to emptiness between now and the-time-I'll-watch-all-those-films-I-want-to-watch.
By the way, is 2011 the year of debuting directors in Mumbai?And even more by the way: why haven't there been no debuting female directors yet?
Thank you for reading,Mette M. K.