This week's Indian releases are a little different "unusual", as 4 films are set to release on a wednesday (that's today), and only one of them on friday. Makes me wonder... but they must have their reasons. We all know that Indian release dates can be weird. Or postponed.
Let's see, if this week is having some better things ready for us than last time:
Bas Ek Tamanna
Director: Rahul Kapoor (debuting with a whole bunch of films this year)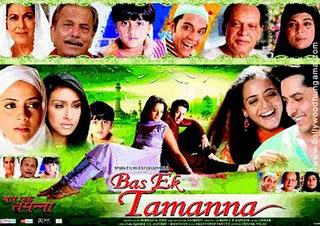 That's odd... there's nothing I can find about this film except for the poster and cast/crew.
Really: nada, niente.
Bodyguard
Director: Siddique (debuting, story writer for Hera Pheri, a. o.)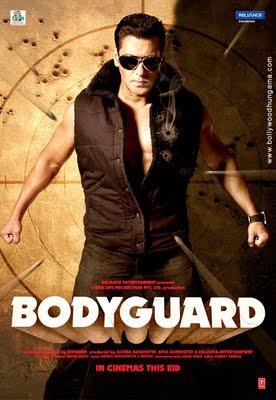 THEATRICAL TRAILER
I know, I know. This is one of the most anticipated films of the year. Still, I'm not impressed.
Salman Khan really turns me off - I know, he's the "Khan of the People" or whatever, the Khan of the real Indians, but to me, he's the weakest Khan. Acting-wise. And after all, that's what I think a good actor should do: act well. Except for in HAHK, I've never seen Salman deliver more than an average performance, even though he was hilarious as Chulbul Pandey (I just doubt he really... acted in it). His roles are always the same: either the perfect angel boy or the Indian hulk with a sensible heart.
Meh.
The story is very, very unoriginal too... (cough*MainHoonNa*cough). And I don't like how someone simply pukes "Bodyguard" at the end of the trailer.
Verdict: Why is everyone so excited? I'd rather not watch this one.






Bol




(a Pakistani film)


Director: Shoaib Mansoor (Khuda Kay Liye)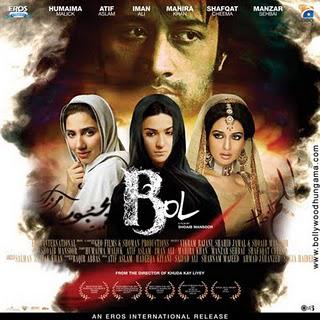 THEATRICAL TRAILER
Bol is finally releasing in India... I can't wait to watch it. The trailer and poster are not too well-made, but you can still see that this film is very important.
Important for Indian and Pakistani women, but also the people in general.
And of course, we all want to know if Atif Aslam makes a good actor, hai na?
Verdict: Need a film to watch this Eid? Don't try to squeeze yourself into "Bodyguard" - I can tell you that "Bol" is at least 3x as good. 






Mummy Punjabi


Director: Pammi Somal (debuting)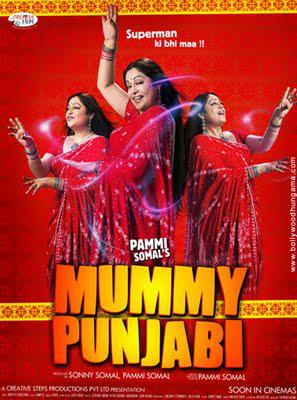 THEATRICAL TRAILER
Okay, girls, it's nice that finally more of you dare to sit down in the director's chair, but things like this won't do any good for female directed films...
Kirron Kher is amazing, we all know that, but she can't save this film, I think.
The trailer's a soup of cliché and boringness... plus a bit of trashy b-film atmosphere.
Verdict: Not really.














That Girl in Yellow Boots


Director: Anurag Kashyap (Black Friday, No Smoking, Dev.D)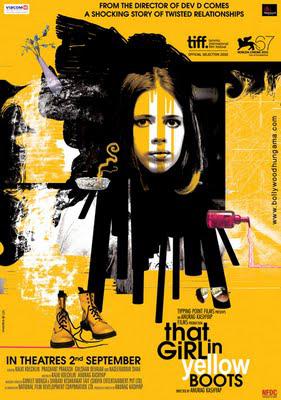 THEATRICAL TRAILER
Anurag Kashyap is one of the few names I connect with great, modern Indian cinema. Please excuse my cynicism,  I might be on a bad foot with commercial Bollywood at the time, but sorry it p***es  me off.
I'm also crazy about Kalki Koechlin, even though I've only seen her in "Dev.D". Of course, it's easier to identify with her, because she looks more like me than any other Indian actress, but I also believe she's a very strong, capable and talented actress, which is also rare in Bollywood at the time (yeah, also in Hollywood, but still).
So, after "Dhobi Ghat", this is the second film of this year that I'm crazy about and can't wait for to buy on DVD. You know, it's not just "I'm interested, I'd like to see it", it's: "I need this!".
Verdict: I need this!