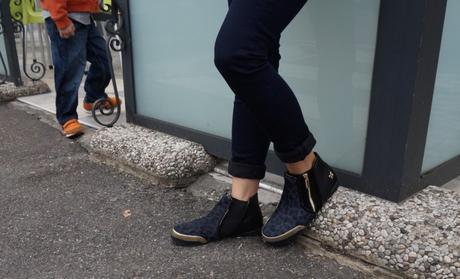 Life.
Part of loving life is embracing the mundane moments as well (hard for me), the routines, the responsibilities, the everyday grind....you know *real life*! I honestly try to make an effort to never get bored and to add a bit of excitement to every weekend, but sometimes you just have to run errands, grocery shop, get a new phone contract and set the foundation for the rest of the week, before Monday rolls around and you have no time.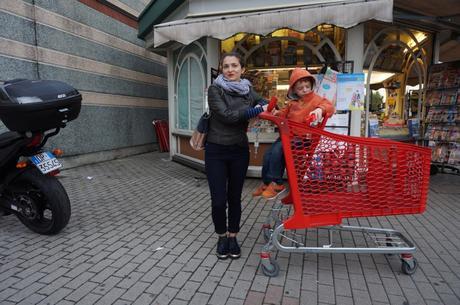 The Reason I Dressed
It was Saturday a few weeks ago and I woke up my man and told him we NEEDED to go to the mall. In North America, going to the mall on a weekend is a normal thing that people just do, but in Italy it is an exception and not the rule.
Teenagers are not mall-rats here, and if people can avoid the mall in favor of shopping in quaint historic centres, markets or independent boutiques they usually do. The largest mall in our city is about the size of a mediocre, medium-sized strip mall by North American standards, meaning only one level, less than 25 stores and the majority of the "mall" is actually a grocery store!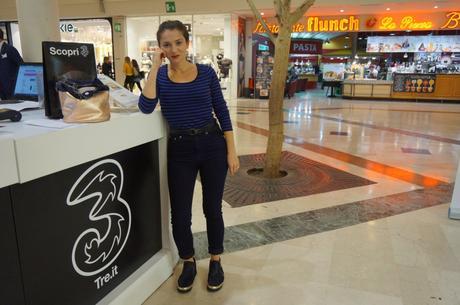 My husband HATES going to the mall, or to any type of big-box/strip-mall/chain/outlet store on the weekend, but we had things to do and not much time, besides...in a weird expat way the mall makes me feel less homesick!
We started the morning off with a late breakfast at one of my favorite cafes in Modena, La Pasticceria Dondi, they make the BEST pastries in the city and their barrista is a cappucino making machine who was once the drummer for Italy's biggest rock star (Vasco Rossi, I know you've never heard of him - but he is the equivalent to an Italian Bon Jovi).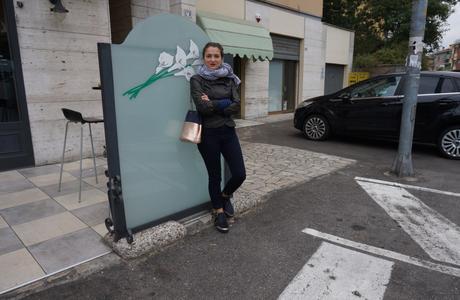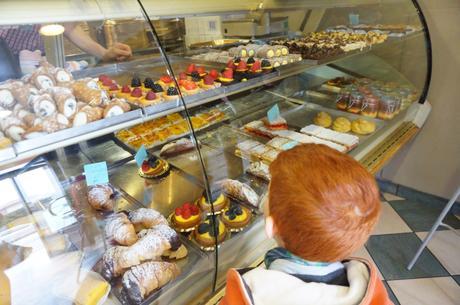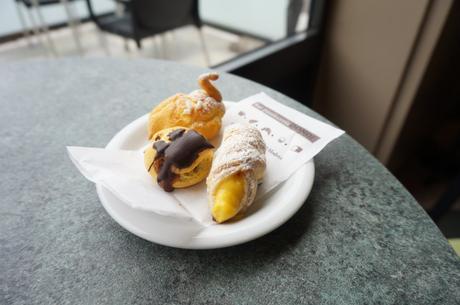 After breakfast we hopped from store to store buying things from our list and finally hitting up the mall so I could get a new phone contract for my Italian business. I have been drafting a blog post about the incredible changes I've been going through this year, but I'm just not ready to share yet. Perhaps this is because the transition isn't quite over and I'm still waiting to see how everything turns out, but in the meantime let's just say I have a new business, a new job, a new house, a new car and now a new phone contract! What am I missing?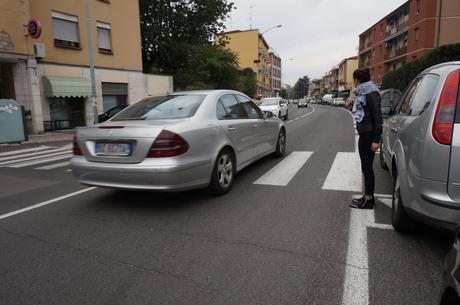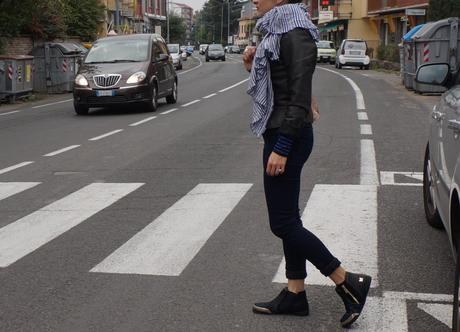 What I Wore - Feminine Trainers for Women
A few weeks back I was asked by Butterfly Twists to review an item in their new collection. Raise your hands if you've heard of Butterfly Twists....almost everyone has! Who doesn't own a pair of their stylish and chic yet incredibly comfortable ballet-pumps or ballet-flats? But did you know that they have expanded their collection and now design stylish rain boots, trainers, slip-ons and sandals? Well they do, and you will love them!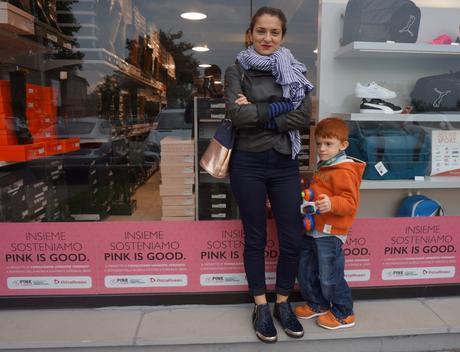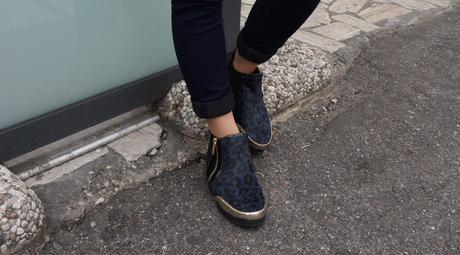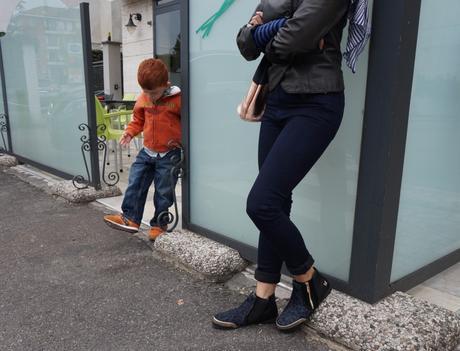 These are the ALEXIS Trainers in real leather and leopard printed pony with gold leather trim. I LOVE THEM! And they are available in 5 different color combinations (blue, black, tan, camo green and red) for a very vibrant and feminine touch to an otherwise masculine hightop shape.
They go so well with skinny jeans, rolled boyfriends jeans, workout gear or yoga pants that I find myself wearing them all the time on the weekend when I'm out and about running errands.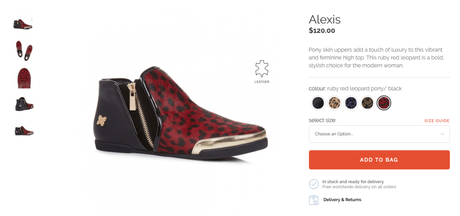 Butterfly Twists
I love the fact that the brand has taken their philosophy of proving women with a fun, fresh and funky alternative to heels and expanded past ballet flats into all kinds of other designs. I should say that I am a perfect half size (36.5 in European sizing) and I ordered a 37 in the ALEXIS and they fit just fine without being too big or small. I love the cushioning arch support and also the width of the shoe which can easily be worn with a thicker sport sock or insole.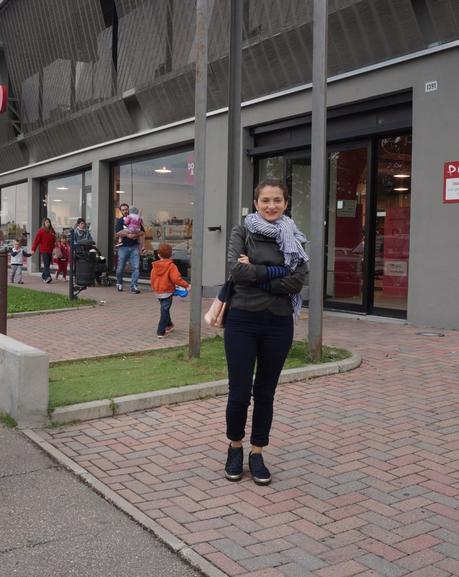 Here's something you probably didn't realize about the brand, it was started by four MEN! One night in 2007, the group made a bet and the looser had to wear a pair of stilettos to a party. Needless to say at night's end he could hardly walk and appreciated the suffering women go through for cute footwear! At that point the four men decided to design a collection of fashionable yet comfortable ballet flats for women while creating one of the most flexible soles on the market and working with designers and factories to produce a line of footwear that was aesthetically pleasing without causing bodily harm!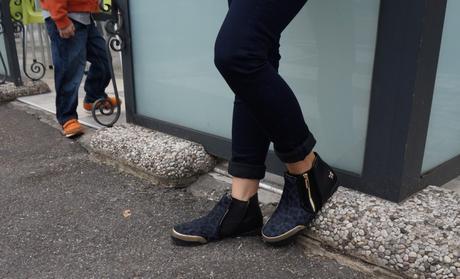 I love the story behind the brand because it is no secret that most of the biggest names in the sexy footwear world are all men...men who have most likely never walked a single day of their lives in heels. Now, with that being said I actually love heels and look for any occasion to wear them (someone PLEASE convince my husband to take me out....P.L.E.A.S.E.), however I will also be the first to admit that when I have things to do, places to go and people to see I would rather focus on the task at hand and not the pain of my feet!
Hence why the ALEXIS real leather trainers by Butterfly Twists are the perfect shoe staple for any weekend warrior woman on a mission!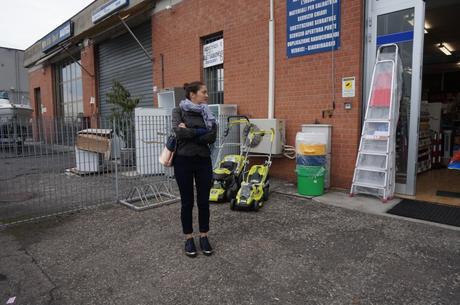 #REASONSTODRESS DRESS TO IMPRESS FASHION BLOGGER LINKUP
Welcome to the #REASONSTODRESS DRESS TO IMPRESS LINKUP for fashion and style bloggers!

SHARE YOUR POST ON TWITTER with the hashtag #REASONSTODRESS & you'll get a retweet!
REASONS TO DRESS - An Italian Lifestyle Blog About Fashion, Travel & Life in Italy
Grab the 200 x 200 version of this banner for your blog post with the code below!
PLEASE : Linkup your STYLE related posts, new and old! Or Linkup a FASHION related picture from Instagram with the hashtag #REASONSTODRESS
PLEASE: Add the badge or a link back to EITHER of the weekly hosts
PLEASE: Follow each host on at least 1 social network , we're friendly, social and generally over-sharers! Let us know that you've followed so that we can share the love!
PLEASE: Please be social and visit a post that interests you. Don't forget to use the #REASONSTODRESS hashtag to let people know how you found them!