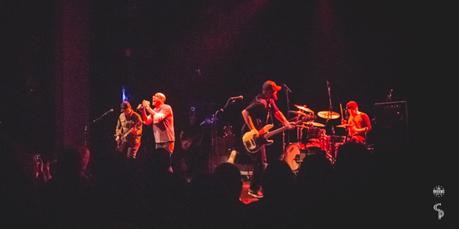 The Watchmen came to Toronto on Friday night, taking over The Danforth Music Hall and putting on a show to kick-off the weekend.
It's been 30 years since The Watchmen formed in Winnipeg, Manitoba, but these Canadian rockers still know how to get it going. With five studio albums to their credit and those three decades of playing, there's no shortage of experience or material for the band to draw from when they take the stage, and they proved it in Toronto.
Throughout the show and especially during the monster encore, the sold-out venue sang along at the tops of their lungs with the band. It was the kind of energy that makes live music a special community experience.
One of the most memorable moments though came from a cover. When Daniel Greaves introduced an unnamed song as one he loves and that it felt like the right time to play it, there was a special feeling. And when the band started playing the opening chords of The Tragically Hip's Wheat Kings, the crowd went wild.
With nostalgic 90s rock and roll feelings hanging heavy in the air, the crowd soaked in the lights and sound they love from start to finish. It was loud. It was packed. It was everything anyone could have hoped for when The Watchmen came to town on Friday night.
Photos of The Watchmen at The Danforth Music Hall Toronto, Dec. 14, 2018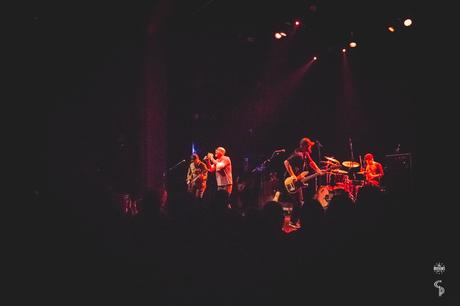 Photo Credits: Cory Parsons