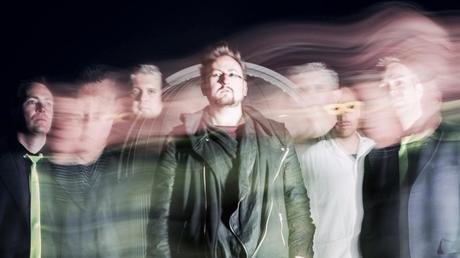 Photo by Pete Bilk
There seems to be a trend just now for bands to lean on the influences of the 80's whilst bringing to that era a modern twist and very much at the forefront of that is Saint Albans band
The Vaulted Skies
The Strange EP
, released recently is a concoction of mean and moody vocals over swirling guitars and orchestral synths.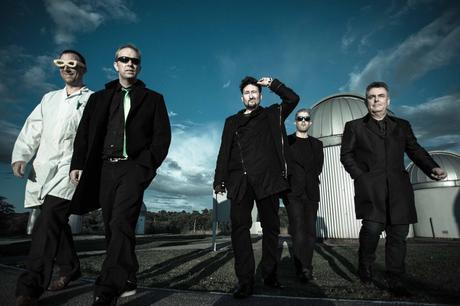 Hardly surprising as
The Vaulted Skies
list amongst their influences
Radioead
,
The Cure
,
Muse
,
Joy Division
and many more of that ilk. 
Lead track 
Vampires
 thumps into an
OMD
-esque anthemic soundscape.
Caroline Slipped Across The Sky
continues the anthemic vein with soaring vocal overlaid on solid musicality, whilst
Hungware
is all moody drums, soaring guitar and plaintive lyric.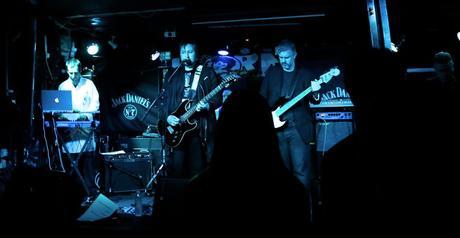 Versus Heart
continues the plaintive mood and emphasises
The Vaulted Skies
strong lyric writing ability and musicality. It culminates with the bouncier
Does Anyone Else Feel Strange
which will transport you back to some smoky, beer stained dungeon of a bar with sticky carpets watching
Depeche Mode
in their formative years. 
The Vaulted Skies
are on a roll with this EP and judging by recent reviews are also ones to catch live.  
Upcoming gigs...



Love Music @ The Dog and Whistle - Hertford
Thursday, April 16, 2015
8:00pm  11:59pm
The Dog & Whistle 
With support from Ned Dylan (Band) and Lawful Rebel
The Doctor's Tonic @ The Green Room
Saturday, June 13, 2015
7:30pm  11:59pm
The Doctor's Tonic 
Supporting D.M.O.
Hallowe'en @ Trestle Arts Base
Saturday, October 31, 2015
7:00pm  11:59pm
Trestle Arts Base