The Vatican is the world's smallest country, with an area of just 440 meters squared, yet the largest in terms of spiritual power.  It is also one of the world's most visited places.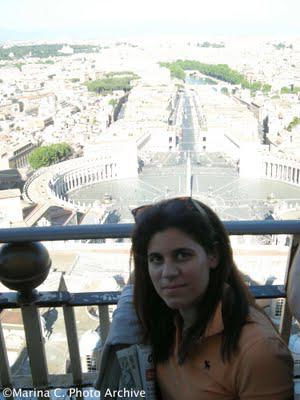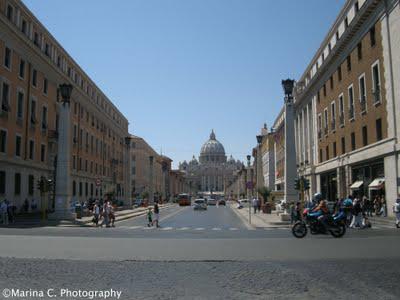 Entering the Vatican city from Rome.  The first thing we meet is St. Peter's square and all the tourists that are in line to enter St. Peter's Basilica.  It is well worth the wait, but the line was quite shorter later in the afternoon.
St. Pater's Basilica and Michelangelo's dome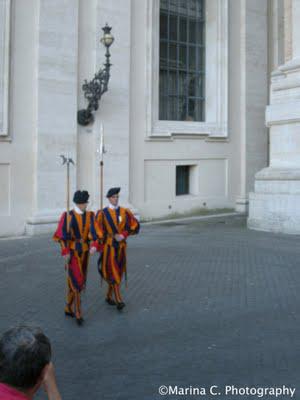 Swiss Guards
The Swiss guards are the guards of the Pope and the Vatican City.  We had the chance to witness the change of the guards!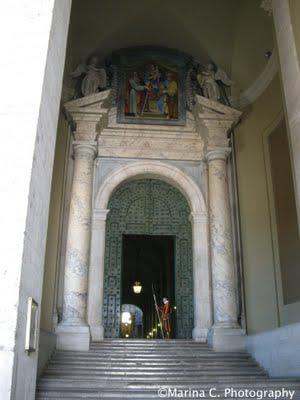 A Swiss Guard at the Bronze door
After wondering about in St. Peter's square, and before entering the queue for the Basilica, it is better to visit the Vatican Museums and the Sistine Chapel, holding works from artists like Michelangelo, Giotto and Raphael.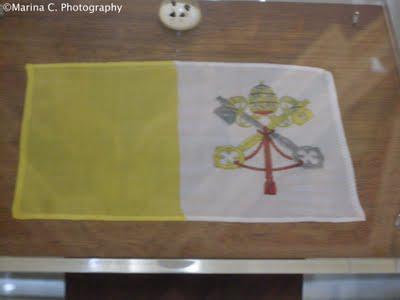 The Vatican Flag
In order to enter the Vatican Museums, you have to get out of the square and walk alongside the Vatican walls.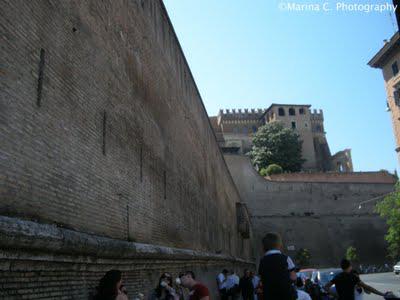 Vatican Walls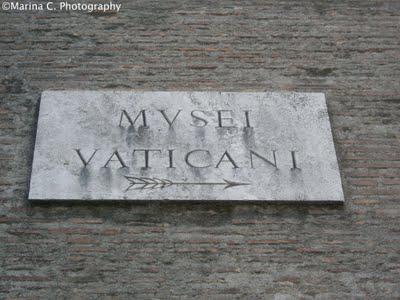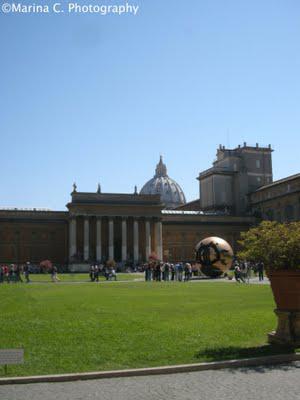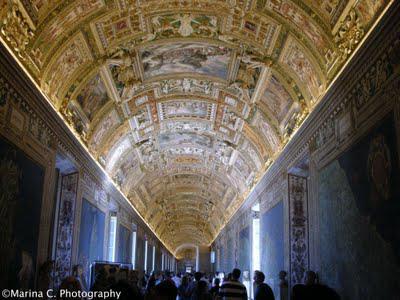 Inside the museums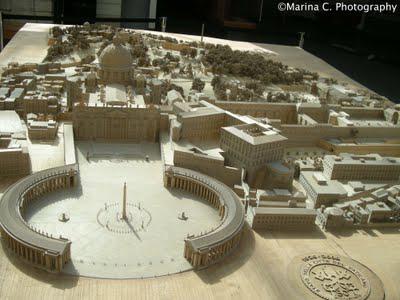 Model of the Vatican City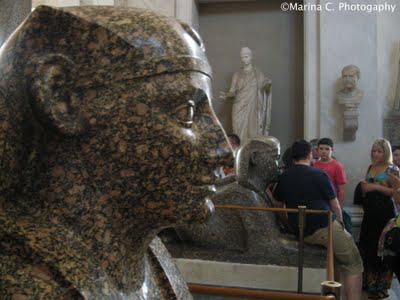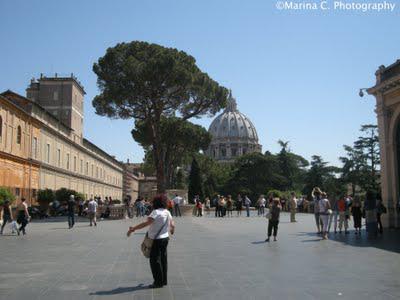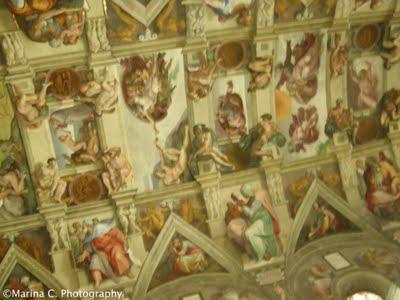 Sistine Chapel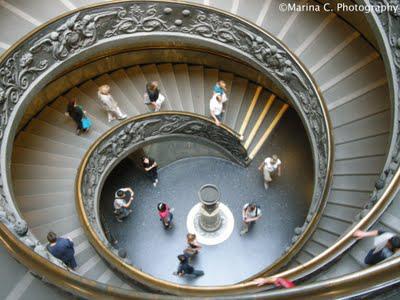 After the visit to the museums and the Sistine Chapel, make your way back the St. Peter's square in order to enter the Basilica.  It is also well worth going up the 500-something stairs to go to the top of the dome, as it gives a magnificent view of the Vatican, and Rome!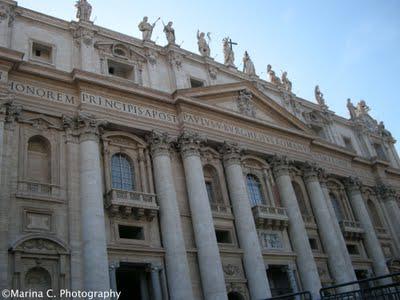 The facade of the Basilica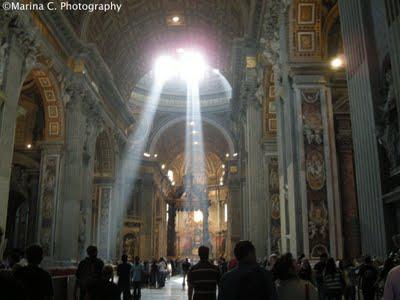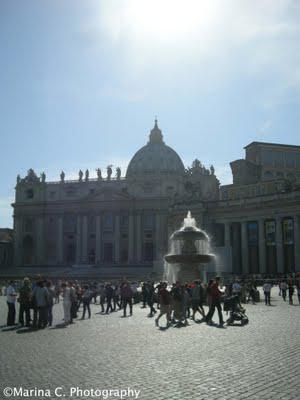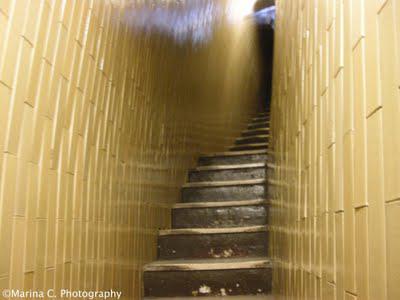 Going up the stairs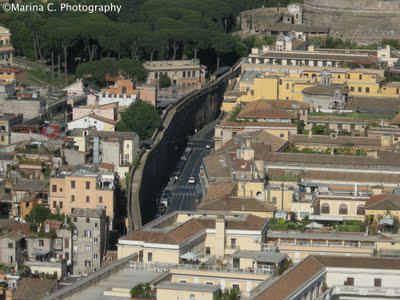 The "secret" passageway that joins the Papal apartments to Castel' Sant Angelo, also featured in Dan Brown's Angels and Demons.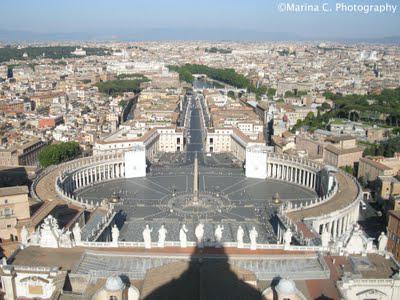 The view from the top!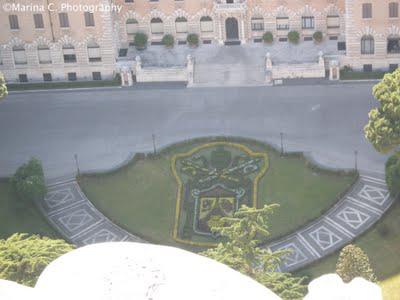 Garden of the Palace of Governorship
After a long day at the Vatican, we exit back into Rome to get a good, refreshing ice-cream!