If I am a plant, I probably would have caught a cold by now. The mornings are sunny but in the afternoons, the sky just darkens and heavy downpours follow. This is how the weather has been going these days in Petaling Jaya - chaotic!
Save for the plants that are in the porch, I have not been watering them for days already. 
Nevertheless, my Lemon Ginger (Monocostus uniflorus) that flowers intermittently continues to do so. I am so delighted :-)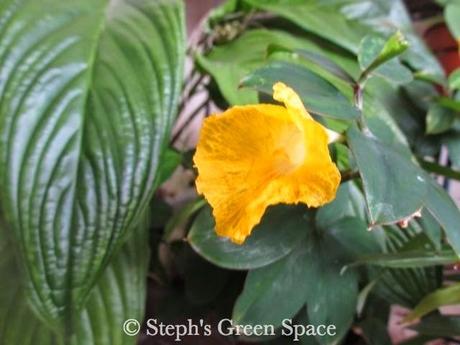 Also when this Siam Tulip bloom (Curcuma alismatifolia) shows up, it still looks really good in spite of the dark sky and constant drizzle. The color was as bright as usual and the real flowers blossomed one by one, wonderfully!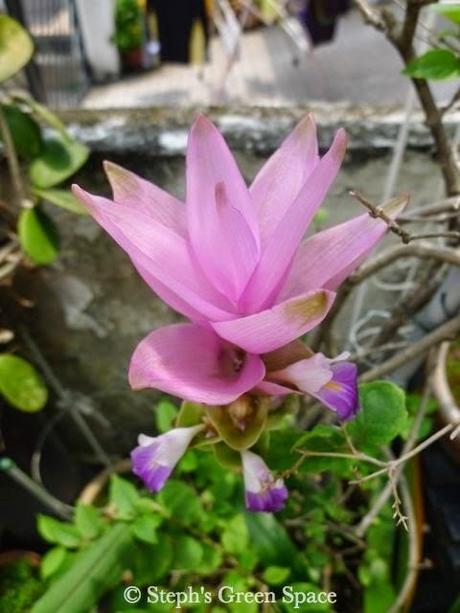 And hurrah to the Tree of a Thousand Stars (Serissa foetida)! It was flowering and catching a glimpse of it in the morning put a smile on my face :-)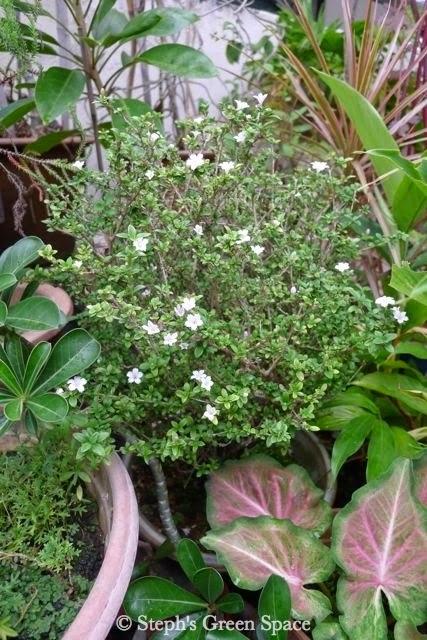 The flowers of my Acerola (Malpighia glabra) never failed to set fruit! I must say that this is quite an outstanding shrub. And when the cherries turn red, it is a pretty sight to behold - don't you think so?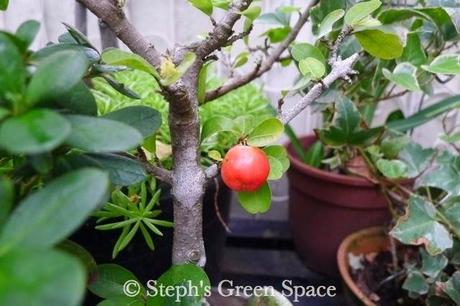 It feels like my Brown Spiderwort or Bear's Ears (Siderasis fuscata) is enjoying the cooler weather as well. I am so proud of this little flower... the next flower (not in pic) however was even smaller.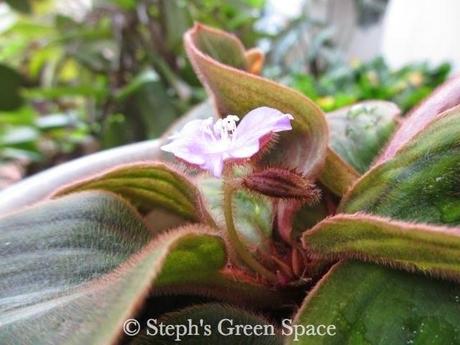 Productive is the word for this succulent called Zebra Cactus (Haworthis fasciata). It has grown more leaves now...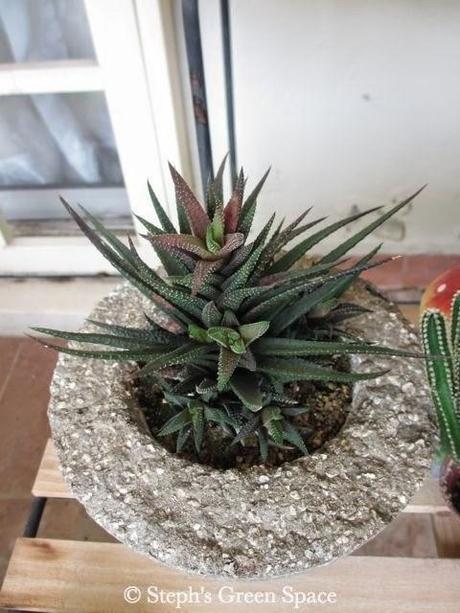 I separated the liquid of the garbage enzyme from the residues. The liquid is now contained in small up-cycled plastic bottles and the residues I had mixed them into some soil to be used as compost later.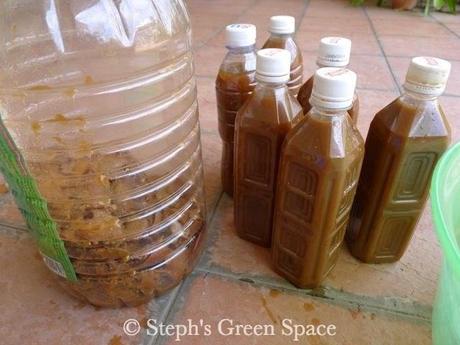 Patience paid off when my Medinilla sp. flourished more leaves and gotten denser. The shrub however is always infested with bugs. I think I have to spray some stronger pesticide soon. Do you happen to grow this plant as well?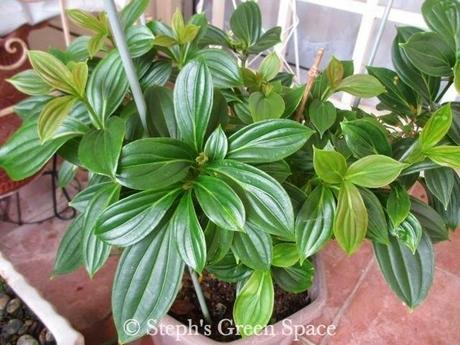 As for my Chilli plant, as you can see in pic below, its leaves look like they were attacked by some kind of insects and made lots of holes on them. And notice the Spring Onions in the same pot - the number of plants have been shrinking due to the prolong rain. Most bulbs have rotted :-(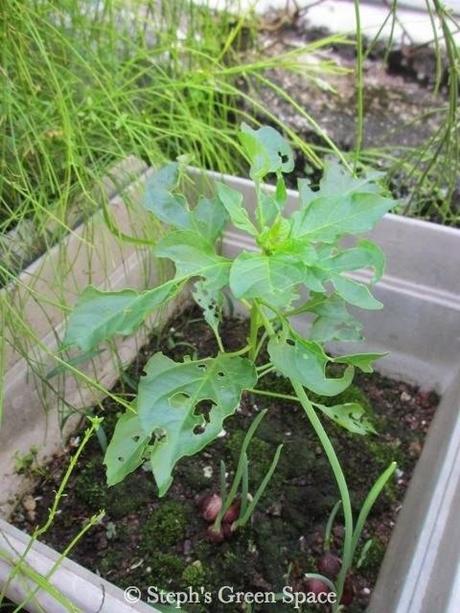 I hope that your days are sunnier. Happy gardening!